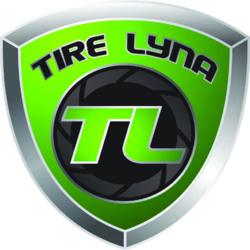 No more flats. No more tire downtime. With a tire casing buy back guarantee and a scientifically backed formula, Tire Lyna is one of the fastest growing trends in tire maintenance.
North Vancouver, British Columbia (PRWEB) August 30, 2012 (PRWEB) August 30, 2012
Lyna Manufacturing Incorporated is seeking distributors to move their signature product line, Tire Lyna TCC to the next level. They are seeking distributors worldwide with trusted relationships in the heavy commercial and industrial transport sector. The ideal distributor is one with a wide reach whose dealers and customers rely on them for value added products.
Tire Lyna was founded in 1996 and currently supplies major fleets, off road, mining and industrial tire users in Canada, USA, UK, Europe and China. The original product was developed to help save tire casings for retreading. Additional products were also developed to fill the void in industrial, miming and off road applications, according to Noorez Devraj, President and Founder of Lyna Manufacturing Incorporated.
Tire Lyna's mission is to produce environmentally-friendly casing solutions that will help increase the productivity of its customers while decreasing the volume of tires being prematurely discarded into landfills each year.
Devraj added, "our team has experience in the tire industry, and this product out performs any product we know by leaps and bounds. We have the real world test data, independent laboratory data and fleet results to prove the cost advantages of Tire Lyna."
To inquire about becoming a distributor of Tire Lyna TCC, please contact Lyna Manufacturing at toll free 1 (877) 847-3596.
See what the experts say about Tire Lyna—read the independent scientific study here.
About Lyna Manufacturing Incorporated:
Lyna Manufacturing manufacturers the world's best tire safety and tire casing care products, Tire Lyna TCC. Their mission is to produce and market cost-effective, environmentally-friendly tire safety and tire casing care products that help increase the productivity of their customers while decreasing the volume of tires being prematurely discarded into landfills each year. Lyna Manufacturing contributes to the environment by reducing the carbon foot print, by extending casing life so less tires end up in the land fill and by using the best scientifically engineered biodegradable and non-toxic chemicals. Tire Lyna is specifically designed to be used on Commercial tractor/trailers, Buses/Coaches and Industrial/Mining equipment tires. Under-inflation damages sidewalls, and generates heat from road friction that can cause the tread to separate from the tire. Preventing tire pressure loss means preventing sidewall damage and tread separation from under-inflation.