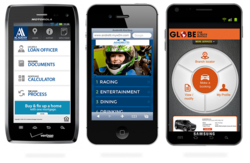 FiddleFly's sites are designed, built, and managed efficiently and reliably.
Columbia, MD (PRWEB) August 22, 2012
FiddleFly has been providing the mobile industry with the most efficient and powerful mobile web building software on the market for over two years. With its cutting-edge software in tow along with a team of mobile design and marketing experts on staff, FiddleFly has now begun offering complete custom mobile website builds. Using proven industry-best practices, innovative designs, and profit-driven content strategy, FiddleFly has designed and built some of the industry's most dynamic and effective mobile solutions.
The mobile site build offering was designed to help clients that recognize the power a truly optimized mobile web presence can have for a business, but do not have the time or resources to build it in-house. From simple, small business mobile sites with few pages, to large-scale corporate mobile solutions, FiddleFly's sites are designed, built, and managed efficiently and reliably. Consultations as well as previews of a client's prospective mobile website are free.
About FiddleFly, Inc.
FiddleFly was founded in 2011 to develop the leading professional software platform for the creation of mobile-optimized websites. With a focus on complete customization, effective functionality, and unmatched support, FiddleFly has grown its network of affiliates to thousands of users in dozens of countries around the world. As its customer base evolves, so does the company, which is constantly producing innovative new software and offering cutting-edge services.