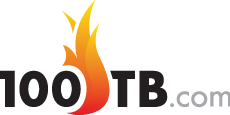 We've delivered on that vision several times and offering Intel's new E5 servers, with 100 terabytes of bandwidth, at the price listed, is definitely causing a buzz.
Salt Lake City, UT (PRWEB) August 23, 2012
Keeping with their reputation of high bandwidth, latest technology, and low price dedicated servers, 100TB.com adds Intel's newest Xeon E5-2600 product family to their server line-up. Heralded as the best product family to date, the E5 product families are sure to cause a change in the dedicated server market.
100TB.com has a deep history of market changing products. The name of the company itself reflects an offering their competitors are still trying to achieve: 100 terabytes of top tier bandwidth included with every dedicated web server. Adding the Intel Xeon E5-2600 product families to their current server line-up, and pricing strategy, is hard to beat.
"From the beginning we decided to be an industry leading company. We've delivered on that vision several times and offering Intel's new E5 servers, with 100 terabytes of bandwidth, at the price listed, is definitely causing a buzz," said Thomas Hancock, the general manager of 100TB.com. "There has been a lot excitement surrounding the E5s, we love adding to it."
The Xeon E5-2600 product families deliver higher performance, efficiency, and security than the prior generation. The new servers optimize I/O throughput and reduce data latency by 30 percent. Running on 100TB.com's world-class network, the E5 family eliminates network bottlenecks and increases network effifiency.
"The Intel Xeon processor E5-1600/2600 product families deliver up to 80 percent higher performance than their predecessors," reported Intel in a recent E5 product brief. " They provide more cores, cache, and memory capacity, along with bigger, faster communication pathways to more data, more quickly."
100tb.com has experienced tremendous growth over the past few years – thanks in part to social media outlets and word-of-mouth referrals. Keith Pitt, a web developer and entrepreneur, recently came across 100TB.com and was surprised at their value offering.
"I don't understand how @100TB can offer dedicated hardware for $200/m.," said Pitt. "That seems like crazy money. How can they get it so cheap?"
100TB.com keeps pricing low through key partnerships and in-house innovations such as full server automation, an intuitive control panel and their network infrastructure. The E5 servers are currently available in their London and Salt Lake City data centers starting at just $261.15 per month. 100TB.com is committed to continue with tradition and offer the best dedicated servers for unparalleled prices.
ABOUT 100TB.com
The originator of 100TB dedicated servers, 100TB.com offers the latest in high power and high performance dedicated server hosting. Through their global network of on-demand data centers 100TB.com provides cloud and dedicated servers to clients across the globe and are committed to providing innovative and powerful hosting services. 100TB.com's technology is backed by the best-in-class network equipment, server hardware and world-class 24 x 7 support. 100TB.com is part of a global group of brands known as the UK2 Group. The UK2 Group has provided Web hosting, domain registration and Internet services to consumers and business alike since 1998. For more information about 100TB.com, visit http://www.100TB.com.