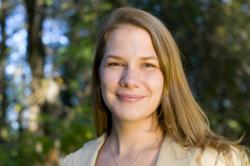 There's a recipe for success and a recipe for failure, and many hiring managers are oblivious to the bad habits that are at the core of their hiring frustrations.
(PRWEB) August 28, 2012
Recruiters evaluate success and failure all day long. But what many hiring managers fail to realize is that recruiters don't just evaluate candidates, they are constantly evaluating other hiring managers as well. This is compounded when working on an executive level search where a recruiter may speak to over 30 hiring managers in one day alone, the subject of the conversation being what makes that executive good at what they do?
Recruiters have the perfect vantage point to see that there's a recipe for success and a recipe for failure, and many hiring managers are oblivious to the bad habits that are at the core of their hiring frustrations. Here are three key action steps to help improve the hiring process.
1. Keep an Eye on the Bottom Line. Hiring a new employee is expensive and there is always an effort to keep costs down for all of the incidentals that add up along the way (ads, HR efforts, onboarding costs and recruitment consulting fees). However, this is only one half of the bottom line, expenses. What about the income side of the balance sheet? The number one mistake that most hiring managers make is neglecting to calculate how much their open position is costing them on a weekly basis.
Every position, when taken down to brass tax is brought into existence to either bring in new revenue, or to make things more efficient and conserve resources. Whether a new position or a replacement position, if the income/savings lost is kept in sight the way new employees are hired will be radically different.
2. Hiring Managers Can't Always Get What They Want, But They Can Get What They Need. The best hiring managers don't just want someone who can do the job, but who can do it well and become a linchpin in the department. It's easy to form a vision of someone with the perfect background, personality, skill set, salary in the ideal location. The most common barrier to hiring this person is the candidate marketplace. Wouldn't life be easier if candidates were available at the neighbourhood store, available to be picked off a shelf.
In reality, there may not be the "perfect" candidate out there. Many recruiters have found the "search sweet spot"; a type of candidate in a certain marketplace that they know they can find. As an example, a thorough recruiter will begin a search by compiling a list of 100 candidates to call. Through lots of phone calls and probing questions, they then sift out the weaker candidates and present the top 3 or 4 candidates to the hiring authority that rise above the pack. This is a proven formula for success. Problems begin when 100 people aren't available to put on the list, or there are plenty of candidates, but there is no way they will consider the client's opportunity because of salary, role responsibilities, the strength of the company, the company's products, their reputation, etc. Ratios will tell a recruiter if the parameters of the search are unrealistic and the sooner a hiring manager realizes they have to work with the candidates available, the sooner they are on their way to identifying the best possible candidate in the marketplace.
3. Birds of a Feather Flock Together. The caliber of the candidates you attract depends on the caliber of your company. Let's take a recent example: a client was describing how they are the fastest growing company in their space and have the most technically advanced products. They were sure that their opportunity would be attractive to the best candidates. Strangely enough, when this role was presented to candidates from their direct competitors, none of them had even heard of this company. Many hiring managers have never understood why they are unable to attract the quality of candidates they believe are deserved, but this is often because they do not keep tabs on how the candidate pool views their opportunity.
Once a client can face that they are a C+ company and should be thrilled when a B level candidate is interested, the sooner the foundation will be laid to bring the company up a notch. The flipside is equally true. If a company progresses to become an A- company but are still satisfied with B- candidates, they aren't doing themselves any favors. The most successful hiring managers research how they are perceived in the market and keep this in perspective while conducting a search.
Krista White is a recruiter who works with Sales Professionals representing networking related technology. The most rewarding aspect of her career is discovering who people are and what is important to them. She can be reached at Krista(at)searchexgroup(dot)com