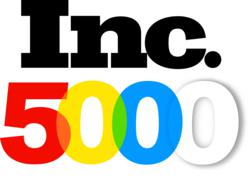 Quest helps you maximize profits and mitigate risk while minimizing your ecological footprints.
Frisco, TX (PRWEB) August 22, 2012
Inc. magazine today ranked Quest Resource Management Group No. 928 on its sixth annual Inc. 500|5000, an exclusive ranking of the nation's fastest-growing private companies. The list represents the most comprehensive look at the most important segment of the economy — America's independent entrepreneurs. Quest Resource Management Group joins Intuit, Zappos, Under Armour, Microsoft, Clif Bar, Pandora and other notable powerhouse brands recognized by Inc.
Brian Dick, Quest Chief Executive Officer, said, "We are excited to be a part of the Inc 5000 list as one of the fastest growing companies in the US. The rapid growth of our company is the product of our team and the quality service and programs we provide our clients". Mr. Dick also indicated "This milestone for Quest is testament to the hard working and passionate staff we have here and the trust our clients have given us to lead and manage their recycling and sustainability programs."
In a stagnant economic environment, median growth rate of 2012 Inc. 500|5000 companies remains an impressive 97 percent. The companies on this year's list report having created over 400,000 jobs in the past three years, and aggregate revenue among the honorees reached $299 billion.
About Quest
Quest Resource Management is a full service environmental consulting and management company, headquartered in Frisco, Texas. Quest helps Fortune 500 companies maximize profits and mitigate risks, while minimizing their ecological footprints. Quest clients span across all key industry segments, including food services, hospitality, healthcare, manufacturing, construction, automotive aftermarket and fleet industries. Quest Resource Management Group provides North American clients with comprehensive sustainability programs, innovative recycling solutions and proven environmental protection.
Quest prides itself in delivering targeted solutions exclusively tailored to the needs of each respective client. Quest also offers Return on Investment (ROI) and Return on Sustainability (ROS) based road maps to help clients design actionable programs for managing RFPs, defining operational protocols, creating and implementing training programs, and defining best practices. Quest's Sustainability Intelligence Dashboard helps clients improve decision making by extracting greater insights through unsurpassed business intelligence.