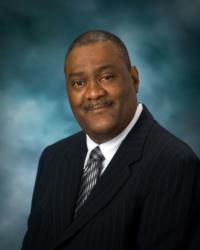 Patients are very excited and hopeful when they hear that a minimally invasive procedure can provide them with relief.
MUNSTER, IN (PRWEB) August 23, 2012
The Medical Specialists Department of Ear, Nose and Throat is now offering Balloon Sinuplasty™, a minimally invasive surgical procedure for treating chronic sinusitis. This procedure provides Medical Specialists' patients with an easier alternative than traditional sinus surgery.
Chronic sinusitis is one of the most common health problems in the United States, affecting 1 in 7 people. These individuals experience recurring headaches, congestion, face and head pressure, tooth pain, fatigue and other symptoms that negatively impact quality of life.
Medical Specialists' board-certified ENT specialist Ronald Jamerson, MD, is specially trained to perform Balloon Sinuplasty™. When working with a new patient, Dr. Jamerson first tries multiple medical therapies including antibiotics, nasal sprays and topical steroids. However, many patients with chronic sinusitis don't have positive long-term results with these treatments.
"Many of my patients have learned to accept chronic sinus problems because they fear traditional sinus surgery and are afraid that surgery can make a bad situation worse," says Dr. Jamerson. "Patients are very excited and hopeful when they hear that a minimally invasive procedure can provide them with relief."
Balloon Sinuplasty™ is similar in concept to angioplasty, in which a balloon is inserted into the inflamed sinus cavity to expand the opening and as part of the procedure, the sinuses are flushed out to remove the blockage and infection. After Balloon Sinuplasty™, the sinuses remain open.
"This procedure is much less traumatic than traditional surgery because there is no cutting, no bleeding and no removal of bone and tissue," says Dr. Jamerson. "All these factors mean a shorter recovery time and less pain for the patient."
Dr. Jamerson performs Balloon Sinuplasty™ in approximately 95 percent of his sinus surgeries. To schedule an appointment with him, please call (219) 365-0970 or visit http://www.medspecindiana.com for more information.
Medical Specialists is a unique healthcare organization comprised of highly trained and compassionate primary care and specialty care physicians and surgeons. Providing the highest quality healthcare to residents of Northwest Indiana since 1978, Medical Specialists brings university level medical care to the community setting. No matter where you live in Northwest Indiana, there's a Medical Specialists provider nearby.