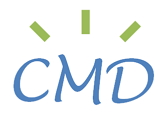 CMD has taken Insurance Payer EDI agreements into the 21st Century.
Orlando, FL (PRWEB) August 24, 2012
CollaborateMD (CMD), a leading provider of easy and affordable Cloud Medical Billing Software and Medical Practice Management Software, has taken Insurance Payer Electronic Data Interchange (EDI) agreements into the 21st Century. The recent version, 8.4 of their popular medical billing software now allows customers to auto-populate and submit insurance payer EDI agreements directly within the program.
EDI Payer Agreement forms are required by most insurance payers, such as Medicare, Medicaid, and BlueCross and Blue Shield, etc. in order to properly submit insurance claims electronically to them. Traditionally, medical practices could spend hours filling out forms with numerous fields and dozens of pages, and then fax over to the payer or clearinghouse. If a mistake was made, the medical practice would have to fix the form and fax it all over again. This process is very tedious and time consuming.
CMD realized that by improving the process they could reduce the overall cycle time for their customers, saving them valuable time. After evaluating the "as is" process they developed a solution that seamlessly plugged into their software. All CMD customers now have the ability to complete and submit EDI payer agreements electronically through the CMD medical billing software. The software automatically populates known data and performs validation on the data entered to ensure all data required is present. In addition, they can automatically check the status of their agreements directly from within the software. Best of all, EDI agreements can also be completed for multiple payers and products (claims, era, eligibility) at once, eliminating redundant questions across the agreements.
"Everything we do at CMD is about improving process and efficiency, internally and for our customers," stated Douglas Kegler, CEO of CollaborateMD. "For as long as I can remember medical offices had to hand fill out the tedious Payer EDI Agreements and we recognized it was time to improve the overall cycle time our customers spend filling out new payer agreements. It aligns with our philosophy of helping our customers work less and get paid fast. Period!"
About CollaborateMD
Since 1999, CollaborateMD's innovative cloud healthcare software solution has contributed to the financial success of medical practices and medical billing services across the country. CollaborateMD's 100% Java solution, with its simplicity, ANSI 5010 compliance, affordable monthly fees, and 99% First Pass Claim Acceptance rate allows thousands of medical providers to see a true return on investment. CollaborateMD customers enjoy fast implementation, exceptional and unlimited support and most importantly, increased office efficiency and reduced account receivables. For more information, visit http://www.CollaborateMD.com or call 888.348.8457.