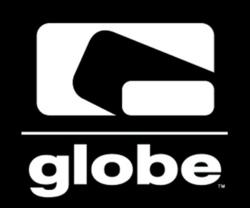 Annapolis, MD (PRWEB) August 22, 2012
Globe is a company that is ingrained into the skateboarding community. Thier shoes are known to be comfortable with good board control, and most of all, reasonably priced. The new Coated Grey Motley from Globe comes in at 45 dollars and is full of features. This shoe promises to make any skater happy. It has a thin and low profile making it a fairly light shoe while the seamless toe area makes sure that flip tricks will slide off your foot effortlessly. The paneling is fully bound and the liners are breathable and slip resistant. Globe's HRNG BONE traction technology ensures the perfect amount of grip while remaining flexible.
Pure's sizes of the Globe Motley range from 6 to a 14. This means that it is perfect shoe for anyone looking for a great skate shoe.
Pure Board Shop opened its doors on May of 2005. Its ease of access and parking make it a destination shop for riders and urban street ware fans alike. With their mix of products and variety in skate, Snowboard , surf and exclusive streetwear and shoe brands Pure's customers extend far beyond their Annapolis location. Pure prides itself on making customer service its number one priority, with product knowledge and having the right product mix a close second. The store and the website feature an ever growing brand inventory such as Nike SB, Nike Snowboarding, Adidas skateboarding, Vans, Diamond, HUF, LRG, Neff, RVCA and The Hundreds, as well as a large selection of Sunglasses and other accessories. The shop also prides itself on having the largest variety of longboard equipment in the area; with brands like Land Yactz, Rayne, Caliber, Cult Wheels, Abec11 and many more. Pure puts on monthly skateboard jams/events in their local skateboard park as well as sponsors many longboard slide jams and races in the DC Metro Area.
Contact Pure at 410-267-7669 or visit them on the web at http://www.facebook.com/pages/Pure-Board-Shop/8588010943?ref=hl.