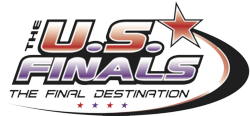 (PRWEB) August 23, 2012
The U.S. Finals is excited to announce two big changes for this season. First, The U.S. Finals has secured another beach destination for customers in the Southeast USA- The U.S. Finals events formerly held in Orlando and Baton Rouge will be merged together into one event in the Florida panhandle on April 13, 2013 at the Pensacola Civic Center in Pensacola, FL. Per Executive Director, Tina Sexton, "We searched high and low for a coastal destination and an ideal end-of-season date for our Southeast U.S. Finals location, and we found the perfect match with the city and civic center in Pensacola, FL. Customers have been asking us for a beach event, and we are more than thrilled to offer this beautiful, family-friendly destination in 2013!"
The second big change is happening on the West Coast at The U.S. Finals Anaheim. The U.S. Finals has successfully secured a new date in Anaheim, April 14, 2013. The event will again be held in the Anaheim Convention Center, just minutes from Disneyland. Assistant Director of The U.S. Finals, Mady Mitchell, who managed the event in Anaheim in 2012 says, "We knew that our original date in Anaheim (the first weekend in May) was just too late for the teams in the region. The Anaheim Convention and Visitors Bureau helped us tremendously in securing an earlier date so that more teams would be able to participate. I'm really looking forward to watching this event grow this season, and this new date is just right to make it happen."
ABOUT THE U.S. FINALS
The U.S. Finals is a multi-brand, end-of-the-year event series aimed at crowning true champions in all divisions and levels of cheer and dance, giving teams a chance to see where they rank against other teams in their respective divisions from coast to coast and around the world. Teams must receive a bid from a qualifier event in order to attend The U.S. Finals. Once qualified, teams are welcome to attend The U.S. Finals closest to them, or travel to an awesome destination to compete. At the end of the event series, all teams from all locations are ranked against all the other competitors from all the locations. The Final Rankings Show is webcasted online in mid-May, and the Overall Champions are crowned in every division!
For more information, please visit http://www.theusfinals.com.