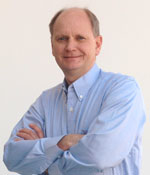 Many Americans think that the LLC and the corporation are interchangeable, but in fact, they are not
Siesta Key, FL (PRWEB) August 25, 2012
With the down turn in the economy, many smart entrepreneurs are starting their own businesses. The truth is that it is a good time to get something started. "LLC vs. Corporation is a big question regarding business structure these days," says Phillips. "Many Americans think that the LLC and the corporation are interchangeable, but in fact, they are not. Much of this confusion comes because a limited liability company or LLC gives the same corporate shield as a corporation does."
Aside from the corporate shield being the same, there are many distinctions in the two structures. These distinctions make a big difference for the small businessman. When considering the LLC vs. corporation, often it is best for a small business to choose an LLC. "The LLC Wizard is designed to help the entrepreneur make the best choice," says Phillips.
Factors to consider in the LLC vs. corporation choice are: ease of management, the tax structure, and charging order protection. The LLC is easier to manage than the corporation, because it is a simpler structure and has fewer legal requirements. The LLC also gives the owner the ability to pick what type of tax structure they wish to use.
An LLC owner can choose to be taxed as a sole proprietorship, partnership, C corporation, or S corporation. This means that the LLC can be used to avoid the double taxation disadvantage of the C Corporation, if the owner wishes.
Finally, the LLC, if it is structured correctly, can provide charging order protection, which a corporation cannot offer. Charging order protection is important because it protects the business from the personal mistakes of the managers and owners.
Lee Phillips's LLC Wizard gives audio tutorials on establishing an LLC, operating it, and getting the tax and asset protection benefits an LLC offers. It consists of a 200+ page manual and over six hours of audio tutorials. All of the forms required to set up and operate an LLC are on computer CD.
Visit the official LLC Wizard site to see about setting up a business