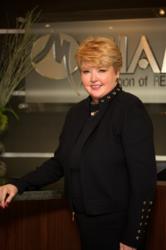 At MIAMI we are committed to empowering our members with leading-edge tools and services that will result in business success and profitability.
Miami, FL (PRWEB) August 21, 2012
The Miami Association of Realtors (MIAMI), the largest local Realtor association in the nation, and transaction management software provider eBrokerHouse, Inc. are pleased to announce their landmark agreement, which will make the eBrokerHouse platform available to MIAMI's more than 26,000 members. The service, which will be launched for MIAMI in September, will be fully integrated with MIAMI's MLS (multiple listing service), and will enhance the ability of MIAMI members to manage their businesses and serve their clients.
eBrokerHouse CEO Alan Fenn said, "We are very excited about working with MIAMI and providing great service to all their agents. This is not your run of the mill preferred vendor type of agreement. This is a true partnership and MLS integration and we expect to make a huge impact on improving the way MIAMI agents manage their businesses and accept, manage and negotiate offers."
The seamless integration of eBroker House with MIAMI's MLS will allow MIAMI member listing data to be automatically populated into their eBrokerHouse accounts, eliminating the need for MIAMI agents to re-enter their listing data after it has already been entered into the MLS. This is integral for easy implementation and strong adoption.
eBrokerHouse will also work through CoreLogic, MIAMI's MLS software provider, to embed a SmartLink into their MLS that will allow buyers' agents to submit offers to listing agents from inside the MLS. eBrokerHouse is the industry leader in online offer submission technology, a feature which will be a revolutionary tool for MIAMI agents.
"There is currently no standard or uniform offer submission process in the industry and we are hoping to change that. Fax and email offers have shortcomings that our platform addresses. Whether agents have 1 listing or 100 listings, our offer submission platform helps them stay organized and adds a great deal of transparency to the offer process for all parties involved. We are ecstatic to be the company that's bringing this technology to the forefront of the real estate industry," says Fenn.
In addition to its great organizational benefits, online offer submission allows listing agents to better control the offer process by having the option of requiring certain pieces of information or documents be submitted with the offer or requesting that the buyer gets pre-approved by a particular lender if necessary. This ensures complete offers are submitted and saves agents a lot of time and the hassle of chasing down missing paperwork.
"At MIAMI we are committed to empowering our members with leading-edge tools and services that will result in business success and profitability," said MIAMI Chief Executive Officer Teresa King Kinney. "We are very excited to provide this tool that is so important to our members and their business. Fortunately our chairman-elect Natascha Tello has vast experience with eBrokerHouse and was able to make us aware of the many benefits it offers for our brokers, managers and agents."
2013 MIAMI Chairman of the Board Natascha Tello emphasized the benefits of the new service for MIAMI members. "The eBroker solution will equip our members with a full-use CRM as well as an integrated cutting edge offer management system which will allow for more transparency and efficiency in the real estate transaction," said Tello. "The MIAMI Association is committed to sourcing and implementing the latest technology to assist and further leverage the realtors and consumers of today."
Buyers' agents also benefit from the offer submission platform, as they instantly notified that their offer was received and can view the status of their offer online at any time. This eliminates the need to continually follow up with listing agents to ask about the status of their offers. In addition, buyers' agents can easily amend their offer terms and submit notes to the listing agent online.
About eBrokerHouse
The eBrokerHouse platform allows agents to manage all aspects of their business online in a paperless, organized, and collaborative environment. The web-based platform caters to all agents, all property types and also offers very specialized features for managing different niches of business such as short sale and REO transactions. Some of the main features of this platform include robust management of listings, buyers, leads, offers, contacts, BPOs, reimbursements, and tasks. Agents can add assistants and team members to their accounts and collaborate and share information online no matter where they are each located. The platform also provides agents with digital file storage for easy file access and compliance. eBrokerHouse is compatible with all mobile devices such as smartphones and tablets ensuring agents are always connected to their data when they need it. For more information visit http://www.eBrokerHouse.com
About the MIAMI Association of REALTORS
The MIAMI Association of REALTORS was chartered by the National Association of Realtors in 1920 and is celebrating more than 90 years of service to Realtors, the buying and selling public, and the communities in South Florida. Comprised of four organizations, the Residential Association, the Realtors Commercial Alliance, the Broward County Board of Governors, and the International Council, it represents more than 26,000 real estate professionals in all aspects of real estate sales, marketing, and brokerage. It is the largest local association in the National Association of Realtors, and has partnerships with more than 100 international organizations worldwide. MIAMI's official website is http://www.miamire.com.
###