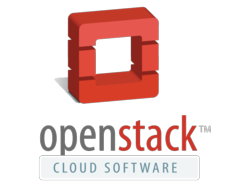 Cloud in Australia is not as established as elsewhere in the world, and OpenStack has a lot of elbow room to be adopted and show why it is so much better than the existing proprietary offerings that are out there, none of which are locally based.
Austin, TX (PRWEB) August 21, 2012
With one of the largest user groups and biggest OpenStack Compute deployments in the world, Australia is quickly becoming an important hub for OpenStack®, the open source cloud operating system. The cloud market in Australia is still emerging, which presents a large opportunity for OpenStack, already making significant traction, to become the dominant cloud IaaS platform. Local community leaders and early adopters stand to benefit from OpenStack's continued success, and have been tightly plugged in to the global community to share knowledge and best practices.
Leading this effort locally are two cloud service providers, Aptira and Haylix, and the NeCTAR project, whose 4,000-core cloud initiated at the University of Melbourne is being used by more than 1,200 researchers. These organizations, and more, are part of a growing community of local OpenStack users who understand the benefits of cloud computing and know how critical an open source approach is to realizing its full potential.
Aptira Drives Commercial Availability and User Groups
Aptira provides OpenStack cloud infrastructure to customers like Mercurial, a leading supplier of sales, marketing and cloud based Business Intelligence services, through hosted private clouds, on-premise private cloud deployments, and a public cloud service now in beta. Aptira CEO, Tristan Goode, believes OpenStack has a unique Australian angle, promising to give a huge boost to the sprawling country's IT infrastructure and even help reverse the perception of "brain drain," a phenomenon where leading technologies conceived in Australia are drawn to commercialization offshore. He founded the Australian OpenStack User Group (AOSUG) late 2011, which has since become one of the largest OpenStack user groups in the world per capita with 242 members.
"I think part of this community enthusiasm also reflects the unique opportunity that Australia represents for OpenStack," Goode said. "Cloud in Australia is not as established as elsewhere in the world, and OpenStack has a lot of elbow room to be adopted and show why it is so much better than the existing proprietary offerings that are out there, none of which are locally based. It's a great time to be in OpenStack."
NeCTAR Cloud Spearheading Radical Change for Australian eResearch
NeCTAR has become a premier case study for OpenStack, since the team chose the open source cloud infrastructure platform in March 2011 for its cloud, and was able to get a pilot up-and-running for 20 research groups by August 2011. The first NeCTAR production instances were launched in February 2012, and the cloud now serves more than 1,200 researchers across many different fields. NeCTAR is funding additional research cloud sites across Australia over the coming year.
"Last year we brought in experts who had used all of the big open source cloud platforms at the time to debate the merits of each, and OpenStack had a very active community that a lot of the other platforms didn't," said Tom Fifield, research infrastructure architect at The University of Melbourne and cloud architecture consultant at NeCTAR. "We've really seen the community come into play. We're getting great answers to our questions and the development direction is going exactly where we need it to go. It's become a really strong and vibrant ecosystem, and it's exciting to be a part of it."
Within weeks of the NeCTAR cloud going into production, it was put to use by researchers in 27 universities and 15 other research institutes around the country, including the Commonwealth Science and Industrial Research Organization and the Australian Institute of Marine Science.
"In genomics, the scale of computation and storage is too large to constantly move data between international clouds or even regional institutions," said Dr. Clare Sloggett, research scientist at VLSCI. "Enabling unified access to scalable compute power, bioinformatics tools and reference databases, without needing to set all of these components up from scratch, is crucial to building the Genomics Virtual Laboratory. We see the availability of a research cloud in Australia as indispensable."
The NeCTAR project is an Australian Government Super Science initiative with the University of Melbourne as lead agent.
Haylix Combines Powerful OpenStack Object Storage and Akamai CDN
Cloud services provider, Haylix, launched their cloud storage offering in March 2012, built on OpenStack Object Storage with a notable Akamai partnership for faster global content delivery. With OpenStack, Haylix was able to build a highly competitive and redundant storage offering while enabling local businesses far greater international reach and performance.
"When we first started shopping for an IaaS platform, we knew we wanted something that we could customize heavily. Many of the solutions we investigated gave us little opportunity to differentiate ourselves in a highly competitive market, but OpenStack was love at first sight", said Michael Richardson, managing director at Haylix. "With a growing global community, a large family of interrelated projects and an extremely well supported open source code base, we had everything we needed to rapidly deploy unique and innovative offerings to Australian businesses."
Another recent testament to local interest in the platform, linux.conf.au, Australia's premier open source conference, just announced OpenStack was selected as one of the first three mini-conferences for 2013.
As Australia's cloud services market continues to mature, OpenStack has put an early stake in the ground to become the cloud IaaS platform of choice. For more information on OpenStack, please visit http://openstack.org/.
About OpenStack®
OpenStack is open source software for building clouds. Created to drive industry standards, end cloud lock-in and speed cloud adoption, OpenStack is a common, open platform for both public and private clouds with the support of over 180 industry leading companies, more than 3,600 global project participants and 200,000+ downloads. The open source cloud operating system enables businesses to manage compute, storage and networking resources via a self-service portal and APIs on standard hardware at massive scale. For more information and to join the community, visit http://www.OpenStack.org.
###