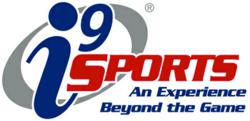 Tampa, Fla. (PRWEB) August 31, 2012
In today's "fulfillment economy," professionals are jumping the corporate rails and seeking ways to cultivate richer, more meaningful careers. As opposed to traditional motivators such as gold watches and corner offices, the rewards of family, community and giving back have become the driving forces behind career decisions.
That's why i9 Sports, the nation's first and fastest-growing youth sports franchise, is announcing plans to award franchises in twenty target areas around the country by 2013. A company devoted to putting the fun back in youth sports, the franchise has quickly become one of the leaders in this "fulfillment economy" and the perfect business ownership solution for entrepreneurs seeking a business with a purpose.
The twenty target areas identified for awarding an i9 Sports franchise include:
1. Salt Lake City, Utah
2. Portland, Oregon
3. Seattle, Washington
4. Las Vegas, Nevada
5. Nashville, Tennessee
6. Phoenix, Arizona
7. Denver, Colorado
8. Memphis, Tennessee
9. Waco, Texas
10. Kansas City, Missouri
11. St. Louis, Missouri
12. Omaha, Nebraska
13. Boise, Idaho
14. Wichita, Kansas
15. Indianapolis, Indiana
16. Chicago, Illinois
17. Trenton/Newark, New Jersey
18. Minneapolis/St. Paul, Minnesota
19. Hartford, Connecticut
20. Charlotte, North Carolina
i9 Sports is an attractive opportunity for entrepreneurs not only because it provides local families with a more fulfilling sports experience, but because, as recent figures released by the International Franchise Association (IFA) suggest, franchising is on the rise in 2012:

Almost 14,000 new franchise establishments are projected to exist by the end of this year.
The franchising industry expects to employ more than 8 million people year's end – an increase of 168,000 jobs
Franchise businesses are projected to generate $782 billion in economic output in 2012 – a 5% increase from last year
To celebrate this announcement, i9 Sports has provided profiles of four of their top-performing franchisees (Brian Samilian, Craig Magram, Jeff Kraft and Armando DeMolina) to show it is possible to take a risk and turn a passion for youth sports and community outreach programs into successful careers.
The following anecdotes recap their reasoning for launching their own business and why i9 Sports was the answer for them in today's "fulfillment economy."
Brian Samilian - Field of Dreams
For self-described sports fanatic Brian Samilian of Florida, working for the Tampa Bay Rays in Major League Baseball was his dream job. Yet, while his career in sports marketing was sometimes exciting, the travel and long hours increasingly deprived him of time with his wife and he knew he didn't want to miss out on big moments when they decided to start a family.
It was 2004 when a new career in sports changed his life. He just never dreamed that the sport would be flag football.
Samilian knew the problems associated with youth sports - overzealous parents and coaches in a hyper-competitive culture that burned kids out. When he discovered i9 Sports, Samilian recognized an opportunity to make a living owning a business with not only a unique approach to youth sports but also a big upside in Jacksonville. He also saw a way to reconnect with his wife's family who already lived in Jacksonville and to have a positive impact in the local community.
As Samilian suggests, i9 Sports has the edge over other local sports programs because coaches and league decision makers focus on sportsmanship and fun, the whole reason kids want to play sports in the first place.
"Parents love i9 Sports because we focus on sportsmanship, fun, safety, and convenience," said Samilian. "Our staff and volunteer coaches make sure that the i9 Sports experience stays that way. As i9 Sports Program Directors, we are more than willing to go the extra mile to keep our customers happy because we love what we do – it's a win-win for everyone."
Today, Samilian enjoys a work life balance and quality time with his wife Katie, and their three young girls – Olivia (5), Charlotte (3), and Rachel (1.)
Craig Magram - Homeward Bound
In 2006, Georgia-native Craig Magram found himself working in a prominent business manager position for Enterprise Rent-A-Car in Colorado. The job allowed him to provide for his family and enjoy a financially stable life, but he yearned for an opportunity that would allow him to return to the Atlanta, Georgia area to be close to his extended family.
Like many things in life, the answer came from an unexpected source. Magram had just registered his five-year-old son in an i9 Sports league and was immediately impressed with the low-pressure environment and the league's focus on fun and fundamentals. He was thrilled to watch his son play in a league that made each young athlete feel important.
Magram believed so much in i9 Sports' philosophy that he began researching the franchise ownership opportunity. There were no opportunities available in Colorado at the time, but as luck would have it, there was a territory available in Atlanta that was a perfect fit for him and his family.
In less than five years, Magram has become one of the most successful franchisees in the i9 Sports system (his leagues are growing by 15-20% each season). As a customer-turned-owner, he can provide excellent customer service because he truly understands what his parents want from his sports league. Additionally, he's been able to apply his seasoned business administration, sales and accounting talents to a business that allows him to focus on his true loves – playing sports, teaching kids, and giving back to the community.
Because of these factors, as Magram says himself, i9 Sports has been a dream come true.
"Six years ago, I couldn't have imagined I'd be fortunate enough to find a business opportunity that allowed me to follow my dream of working in sports while being able to come back to the area I love in the process," said Magram. "The i9 Sports franchise opportunity was a dream come true for me and my family. I know I speak for all of my fellow i9 Sports franchisees when I say it is so rewarding to be able to provide kids of all skill levels with a low-pressure, fun-filled sports league that focuses on the important things – teamwork, sportsmanship, and learning the fundamentals."
Jeff Kraft – Runnin' on Faith
For years, Richmond, Virginia native Jeff Kraft tolerated an hour plus daily commute from Charlottesville to Richmond in order to hold down a corporate job at Capital One that allowed him to provide for his new family. Despite the fact he was building a solid career in the strong American economic environment that was the late '90's, Jeff knew there was something missing and he prayed to God each day, hoping a different career opportunity would open up for him.
A devout Christian man, Jeff trusted that God would give him a sign when it was time to leave the corporate world and find a path that combined his two passions – working in sports and teaching kids. After ten years, Jeff's patience finally paid off as his boss informed him the company would be offering severance packages to Jeff and many of his colleagues. Jeff took this as the sign to start living life as he'd always wanted.
"For years, my only concern was doing the best I could to provide for my wife and kids," said Kraft. "I had grown up with a desire to work as a guidance counselor and a coach, but I knew the earning potential would be very limited. Despite the change of pace, spending time in the corporate world was great because it allowed me to develop the communication and management skills necessary to run a business. With that critical experience in my back pocket, and God's direction, I was able to find a career with i9 Sports that allowed me to pursue my lifelong dream while still supporting my family."
Taking advantage of his severance package, Jeff opened an i9 Sports location in the Richmond area in 2007. Growing up in a sports family, Kraft couldn't have been happier to find a business that promoted the same sports values he personally cherished, like fun, sportsmanship, and teamwork. Additionally, he was magnetized to the i9 Sports philosophy that focuses on every youth athlete having fun so sports participation becomes a healthy habit.
Jeff decided to join the i9 Sports family because he believed the no pressure, low commitment leagues would be perfect for the modern family who has limited time and limited financial resources. He couldn't have been more accurate, and naturally, he gives God all the credit for his success.
Armando Demolina – Upward Mobility
South Florida i9 Sports owner, Armando DeMolina, is a first generation American born of Cuban immigrants. Ever since he was little, he remembers his parents doing everything possible to provide for him and his brother despite their limited education. Whether it meant working more than one job or long hours, his parents always focused their attention on not only providing for the family but giving their children their complete attention, love and support.
DeMolina's parents also did everything possible to help ensure that he would enjoy a higher standard of living than they did and he has never forgotten that. In fact, their sacrifices are his inspiration for leading the entrepreneurial life he does today.
"My parents wanted nothing but the best for me and my brother," said DeMolina. "To them, that meant earning a college degree, finding a stable job and starting a family. By the mid-2000's, I had accomplished all of those goals but my corporate world life restricted the amount of time I spent with my family and that didn't sit well with me. I launched my own business because I wanted to have the opportunity to spend as much time with my kids as my parents had with me."
Both DeMolina as his wife, Margie, worked for cruise lines and were required to work long hours and travel to do their jobs. They were supporting their family, but "standard of living" meant more to them than just paying the bills – it meant spending time with the family and working in an industry for which they had a strong passion.
After twenty years in the corporate world, DeMolina took a risk with i9 Sports and couldn't be happier. Owning his own business allows him to stay in town, dictate his own schedule and spend considerably more time with his family. It has also enabled him to work in a community-based franchise that allows him and his coaches to play a large role in the lives of South Florida area youth.
If you ask Armando, he'd tell you i9 Sports has opened the door to upward mobility at its finest and has certainly allowed him to fulfill the dream he had for his family.
i9 Sports - Changing the Game
Local i9 Sports leagues across the country offer a fun, safe, team sports experience for kids while focusing on convenience for parents. And as each of the four above has learned during the economic slowdown over the last few years, it's a business that is recession resistant.
Based in the Tampa Bay, Florida area, i9 Sports is the nation's largest and fastest-growing youth sports franchise company offering leagues, camps and clinics in the most popular team sports such as flag football, soccer, basketball and t-ball for boys and girls ages 3-14 with a focus on fun, safety and good sportsmanship.
i9 Sports was founded on the principle that the number one reason kids play organized sports is to have fun, not to become a draft pick. Together with its industry-leading commitment to concussion prevention, i9 Sports has made fun and sportsmanship the heart and soul of the brand.
In i9 Sports leagues, every child plays, and sportsmanship is recognized at every game with a special award. Practices and games are held on the same day to reduce the impact of time and travel costs. There is one all inclusive program fee and no fundraising or mandatory volunteering.
With its low-investment, low-overhead franchise model, i9 Sports is a leader in the youth sports industry with leagues from New York to Hawaii and more than 550,000 members. Because each league is individually owned and operated by carefully selected local franchise owners, participants enjoy the many benefits of a well-organized national sports organization with a personal touch in the local community.
Entrepreneur Magazine ranked i9 Sports the #1 Children's Fitness Franchise and #256 in the prestigious Franchise 500® issue in 2011. i9 Sports has been listed among INC Magazine's 5000 Fastest Growing Companies for the past three years and received Franchise Business Review's Top 50 in Franchise Satisfaction Award for the last four years. CEO Frank Fiume founded i9 Sports in 2002 from his passion for youth sports and a desire to create a fun alternative to other youth sports leagues.
To learn more about i9 Sports and franchise opportunities, please visit http://www.i9sportsfranchise.com.