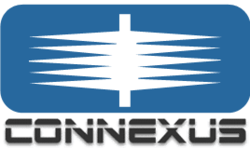 "Connexus Complete Conference Security is less a product or service, than a mindset", said Jonathan Schlesinger
Dallas, Texas (PRWEB) August 22, 2012
Connexus, a worldwide developer, provider and wholesaler of visual collaboration tools and network solutions for developers, end users, service providers and resellers announced their high security approach and process that supports their videoconferencing and collaboration solutions. Connexus announced Connexus Complete Conference Security to support their vertical partners and end users that require secure environments for their videoconferencing and collaboration applications.
"Connexus Complete Conference Security is less a product or service, than a mindset", said Jonathan Schlesinger, founder and CEO of Connexus. We have been delivering secure conferences, interoperability, networks and connectivity to our service provider, human resources, federal government and health care partners for over 20 years. Security has been a part of our DNA since our very early years, and it has been woven into our offerings since 1989. Today we can deliver Complete Conference Security with all of our products and services."
"Occasionally an international or government user and or partner will ask us to design, develop and deliver extraordinary security solutions over and above our normal HIPPA Compliant secure solutions", he continued. "So while our normal process and environment delivers Complete Conference and HIPPA Compliant security, we are also accustomed to delivering extraordinary and unique security solutions to our partners and end users when called upon. And our vertical applications partners in virtual reception, security, telemedicine, telepsychology, distance learning, judicial and human resources markets know they can focus on their applications without worrying about the collaboration or conferencing security."
Connexus delivers Connexus Complete Conference Security in concert with their videoconferencing as a service (VaaS), and mobile collaboration tools for end users and vertical market partners in virtual reception, security, telemedicine, telepsychology, distance learning, judicial and human resources markets. Connexus delivers low cost videoconferencing and collaboration services using Vidyo and Fuzebox platforms. Connexus delivers their videoconferencing applications with database protection, signaling encryption, media encryption, secure firewall traversal, component authentication and component access protection. Connexus can and does support almost all mobile devices and can connect them to ISDN, H.323, SIP, and H.264 SVC based conferences.
About Connexus
Connexus makes secure Vidyo HD desktop videoconferencing available to developers, end users, service providers and resellers from the cloud and allows startup developers and small and medium sized service providers and resellers to offer Vidyo desktop videoconferencing to end users at prices starting at $60.00 per year per user without any up front capital investment from the developer, service provider, reseller or end user.
The mission at Connexus is to make it possible for developers, service providers and resellers to quickly and easily sell leading edge secure networks, gateways and videoconferencing and collaboration services to the SMB marketplace, and to accomplish this with little if any additional demand on their resources. At Connexus we focus on delivering the capital intensive applications and services that can help developers, service providers and resellers immediately capture extraordinary revenues and market share in the shortest possible time. Connexus is a privately held company headquartered in Dallas Texas.