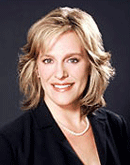 Her energy is like nothing I have ever seen before and there's just no one out there doing what she's doing
Salt Lake City, UT (PRWEB) August 24, 2012
Loral Langemeier is holding a Millionaire Makeover Tour scheduled for August 30, 2012 at the Holiday Inn - Chicago O'Hare. Loral is known to many as one of today's most innovative money experts and is called the "Millionaire Maker." She has been on CNN, CNBC, Fox News Channel, Dr. Phil and The View.
She's helped thousands of people build their businesses like they never thought possible. "She's amazing! Her energy is like nothing I have ever seen before and there's just no one out there doing what she's doing...especially any women!" says Lee Phillips.
Loral is the expert on creating new Cash for businesses, whether they are just getting started or are on course for a 7-figure status! She is one of the few women today that can claim the title "expert" as it pertains to finances and helping others make money.
She is also a best-selling author of several books, including The Millionaire Maker, Put Cash In Your Pocket and Yes! Energy.
Her Millionaire MakeOver Tour is an event designed to show anyone what it takes to build a business, increase one's income, and kiss the W-2 job goodbye. This event will cover:

How one can develop a Millionaire Mindset.
The 1 simple question that can put more cash in one's pocket almost instantly.
The New Wealth Psychology that consistently turns everyday folks into Millionaires. It's worked with hundreds of everyday folks so far…
The 5 mistakes that stop 99% of people from becoming independently wealthy.
Loral's 7 Step proprietary "Millionaire Makeover" System.
Attorney Lee Phillips will be joining the stage with Loral and will be discussing several strategies on how to protect wealth and plan for the future.