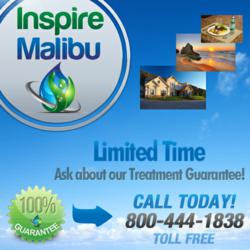 Dr. Mohammad And His Team Of Experts Issue Stern Warning To All Marijuana Users, Parents, And The General Public
Malibu, CA (PRWEB) August 22, 2012
Dr. Akikur Mohammad, Founder of Inspire Malibu, recognized by many as the top drug rehab centers in Malibu, California and Assistant Clinical Professor of Psychiatry and the Behavioral Sciences at the University of Southern California, announced today that he and his team of top addiction treatment experts have launched a nationwide awareness campaign about the dangerously high levels of tetrahydrocannabinol (THC) found in today's traditional marijuana strains and synthetic products like Spice.
One of the world's leading authorities on addiction treatment and dual diagnosis treatment, Dr. Mohammad said, "Users, parents and people in general have absolutely no idea that today's strains of marijuana are up to 20 times more powerful than strains tested just a decade ago. Add the fact that certain synthetic cannabinoids found in various 'Spice' products can be as much as 600 times more potent than the cannabinoids found in traditional marijuana, and it is clear that an intensive awareness campaign is imperative before considerable damage is done." Mohammad added, "Simply put, addiction professionals, marijuana users and the general population are in uncharted waters with regard to these modern and synthetic strains of THC. Sadly, the addiction treatment community and most of the pro-marijuana population refer to THC research conducted over a decade ago when discussing the effects of marijuana; however, only recently have we begun to see research conducted on these newer strains and frankly, the results are terrifying. Not only are there indications that both the synthetic and organic strains of THC are adversely impacting users in ways never seen before, but also we are seeing evidence that synthetics like 'Spice' are proving to be fatal under many circumstances; that is unacceptable and we are doing something about it."
Dr. Mohammad and his Inspire Malibu team will add the topic to their popular town hall events, which are designed to inform the community at-large about the options available to them when considering proper and effective treatment for drug and alcohol treatment. Mohammad added, "We are not dealing with the marijuana strains from the 70's and 80's, these engineered strains are something far more sinister and unstable. No longer can marijuana be looked at like a relatively harmless substance; with THC levels like the ones present today, irreparable damage is being done and we are blowing the whistle."
For more information about Dr. Akikur Mohammad, alcohol treatment and Inspire Malibu's next town hall event, visit http://www.inspiremalibu.com.