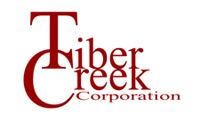 We want to take women and minority owned businesses public.
Beverly Hills, CA (PRWEB) August 21, 2012
The Tiber Creek Corporation launches their Minority Business Initiative aimed at assisting minority owned and operated businesses to go public. Tiber Creek recently examined the present rosters of public companies on the major US stock markets: AMEX, NASDAQ, NYSE, OTCBB and OTC the Pink Sheets. After an analysis of these public companies, the IPO calendar and even their own client roster they have determined that minority owned businesses are clearly under represented on Wall Street. It is their belief that more companies owned and operated by minorities, including women, should have the opportunity to be public companies.
Going public with an IPO is often a popular goal for business leaders in search of raising capital. However, most companies do not have the income and revenues required to successfully execute such an endeavor. This is the classic "catch 22" in which a small company is unable to raise funds due to their status as a private company, yet without funding they are unable to grow in a way to allow them to go public. This scenario may figure into the under representation of minority owned companies on Wall Street.
The Tiber Creek Corporation Minority Business Initiative seeks to educate and inform this community that a traditional IPO is not their only option available for companies seeking to raise capital by going public. One popular alternative is listing on the OTC Markets who have either relaxed or in the case of OTC Pink Sheets and OTC Bulletin Board no asset or revenue listing requirements. In essence even a start up company can go public in the over the counter markets. Tiber Creek has a history of working with young and even startup companies to go public. "While there are no guarantees of raising capital", explains a company spokesperson. "The companies who do succeed are able to demonstrate a strong growth potential for the future."
The firm assists companies in going public without the use of reverse mergers and reverse acquisitions with shell companies.
Of historical note, the Parks Sausage Company was the first black-owned business to go public, they did so back in 1969 with African-American CEO Raymond V. Haysbert Sr. Tiber Creek hopes to receive the support of such prominent African-American leaders as Reverend Jesse Jackson and Reverend Al Sharpton along with high profile Latino politicians such as Senator Marco Rubio, Louisiana Governor Bobby Jindal and others. Tiber Creek has a company spokesperson available for interviews on television, radio and other public media regarding their Minority Business Initiative and mission to seek out and assist minority owned and operated companies in reaping the benefits of going public. Those who desire additional information about going public may contact us.
About Our Firm:
We assist Companies in Going Public. We can help even a small company go public. We can take a company public without reverse mergers and public shell companies.
For a free report on "How Your Company Can Go Public" please contact us:
Frank Roberson
Tele: 310 888 1870
Frank(dot)roberson(at)tcc5(dot)com
www(dot)tcc5(dot)com