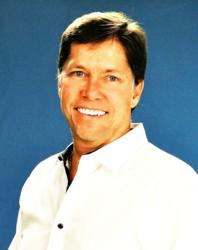 San Francisco, CA (PRWEB) August 22, 2012
This week, Greg Writer, founder and CEO of Angel Network will speak at The MoneyShow live in San Francisco, an event filled with top financial and market experts including Steve Forbes, Donald Luskin, Alex Daley and Rob Rice to name only a few.
The MoneyShow has helped people and their investments for over three decades by producing an event that brings qualified investors, traders, and financial advisors together with top financial experts, business, and media professionals, offering all attendees unique opportunities for profitable investments, education and networking.
Greg Writer is a nationally known speaker and with over 27 years of experience in corporate finance, capital formation, executive level management, mergers, acquisitions, software development, and sales/marketing. He began Angel Investing with his father when he was 19-years-old. When he was 21, as a licensed securities broker, he bought the firm he worked for and became the youngest owner of a full service investment banking firm in the history of the US. Mr. Writer then spent the next 14-years raising capital for early-stage, emerging growth companies.
"I'm very excited about MoneyShow and the wealth of knowledge and experience that I will be speaking alongside. This is going to be an event unlike any other and I'm honored to be part of it," said Writer.
MoneyShow produces 17 events each year in four international markets, The United States, Canada, England, and China. This week's 3-day event will be at the San Fransico Marriot Marquis, August 24-26. For more information or to register for this event visit: http://www.moneyshow.com/tradeshow/san_francisco/moneyshow/