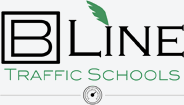 Rich multimedia applications can greatly enhance the learning process. We want students to complete their courses with as little pain as possible.
Jacksonville, FL (PRWEB) August 23, 2012
Florida drivers are now able to complete defensive driving courses in an online traffic school offered through B Line Traffic Schools. These courses allow students to reduce the points on their driving records, improve their driving skills, and potentially qualify for lower rates on their car insurance. Upon finishing the course students will receive a certificate of completion that demonstrates their successful mastery of defensive driving techniques.
Co-founder of B Line Traffic Schools, Bryce Young said of the new state-approved courses, "We are pleased to bring our online traffic school courses to all drivers living in Florida. Our years of experience have shown us what it takes to provide a qualify defensive driving course and we're happy to use this experience to create a new Florida traffic school."
Like other defensive driving courses, the B Line online courses make use of chapter reading, quizzes, and a final exam to test students' understanding of safe driving skills. The online format of this new Florida traffic school offers students additional study aides to increase comprehension of this important subject. Through the use of multimedia presentations, videos and Internet-based lesson plans, class participants can learn all the information necessary to pass the tests required by the DMV.
The online format of the traffic school also allows for self paced learning. Class participants are allowed to cover the information contained in the course's twelve chapters on their own time; this flexible learning schedule is especially helpful to participants who live far away from the location of other driving schools. To add to the online learning experience, class participants can access supplemental presentations, visuals, and videos. Young explains, "Rich multimedia applications can greatly enhance the learning process. We want students to complete their courses with as little pain as possible." To prepare themselves for the final exam, students can take and retake end of the chapter quizzes until they have fully grasped the material and course instructors are easily contacted if additional information is needed. The final exam includes twenty-five questions; a score of 80% or higher is necessary to complete online traffic school.
The online courses offered by B Line Traffic Schools require only a personal computer or laptop; no extra equipment will be required. All the necessary lesson materials will be given to the class participant as they progress through the online course.
Drivers of all ages and ability can benefit from taking a defensive driving course and now that these courses are available online, it's possible for anyone in the state to improve their driving, lower their insurance premiums, and reduce the infraction points on their driving record. Anyone interested in participating in an online traffic class is encouraged to visit their website for more detailed information.
About B Line Traffic Schools:
Founded in February 2009, B Line Traffic Schools' mission is to provide customers with the easiest and most convenient way to keep infractions off of their licenses, reduce insurance rates, prepare for DMV tests and even attend online drivers ed. All courses are online and allow users to learn the material at their own pace. B Line Traffic Schools is a privately held company and is headquartered in San Diego, California. For more information, please visit blinetrafficschools.com.