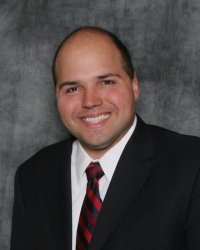 Boca Raton, Florida (PRWEB) August 22, 2012
Thomas Anthony Guerriero the Chairman and CEO of WMX Group Holdings, Inc. (WMXG:OTCBB) officially names Richard Tapia to their advisory board. Guerriero said "The addition of Richard Tapia to the WMX advisory board is significant. We expect his insight and expertise in international business to make a real impact."
Mr. Richard Tapia is currently the Senior Director of First Wealth Advisors, LLC. He has over twelve years of extensive upper executive experience in both the public and private sectors. Mr. Tapia began his career being appointed by the City of Miami Commission as a board member of the City of Miami Code Enforcement Board at the age of 23, the youngest person ever to be appointed to the position, and soon thereafter earned the appointment to the City of Miami Zoning Board, where he fundamentally reformed the zoning code aiming to promote economic development while enhancing the quality of life in Miami.
Mr. Tapia has sought city-wide reforms by seeking public office as City of Miami Commissioner, where he was endorsed by the Miami Herald the first time at the age of 21, making Mr. Tapia the youngest person ever to be endorsed by the Miami Herald. Mr. Richard Tapia sought educational reform as Chief of Staff to the School Board of Miami-Dade County District 5. As Chief of Staff, Mr. Tapia reformed the Science Curriculum by raising standards above and beyond international standards. Mr. Tapia spearheaded the effort to design a county-wide Healthcare Marketing plan in Miami-Dade County Public Schools to enroll disadvantaged and needy children into the Florida Kidcare program, which led to a dramatic increase of enrollment. Moreover, during the worst financial crisis since the Great Depression, Mr. Tapia was indispensible in balancing the budget, and implementing leadership changes which guaranteed the solvency of Miami-Dade County Public Schools. Mr. Tapia's unique ability to create unique solutions both technical and fundamentally, recruit, train, mentor, and inspire individuals through his creative methodologies has led him to be recognized as a global innovator to be modeled.
Mr. Tapia has been an industry leader in Financial Services working for State Farm Insurance Company in the insurance sector, and public affairs seeking PIP reform, and deregulation to achieve lower insurance rates for Floridians. Mr. Tapia has served as CEO to Tapia Communications and Strategies, where he provide political strategies to candidates seeking public office, achieving the elections of various state representatives, a U.S. Congressman, and a U.S. Senator. As the Republican Chair of Campaign Activities in 2010, he gained the prestigious recognition of achieving the most & biggest victories ever in Miami-Dade County History in one election.
His success allowed him to be highly sought after academically. He chose to teach at the largest University in the United States as a College Professor at Miami-Dade College, where he teaches American Federal Government, and Social Environment-an interdisciplinary course focusing on Economics, and International Political Economy. Mr. Tapia attended Graduate School at Harvard University, holds a Master of Public Administration. Mr. Tapia attended undergraduate school at the University of Minnesota-Twin Cities, and Florida International University. He has held several professional licenses over the course of his career, Insurance Adjuster, Mortgage Brokerage, Community Association Manager, and Professional Educator licenses. Always looking for a challenge Mr. Tapia has been featured in a major motion picture with Sydney Pollack, and Harrison Ford, and is an author to academic articles "Constitutional Mobilization" and "Financial Stress: Florida's Property Tax Burden".
Safe Harbor for Forward-Looking Statements
This press release contains forward-looking statements within the meaning of Section 27A of the Securities Act of 1933, as amended, and section 21B of the Securities and Exchange Act of 1934, as amended. Readers are cautioned not place undue reliance on these forward-looking statements, which are only predictions and only speak as of the date hereof. Forward-looking statements usually contain the words "estimate," "anticipate," "believe," "plan," "expect," or similar expressions and are subject to numerous known and unknown risks and uncertainties. These risks and uncertainties could cause the Company's actual results to differ materially those indicated in the forward-looking statements.
Investors are encouraged to carefully review regulatory filings prior to investment consideration. Past performance is no guarantee of future success or that there cannot be losses or business interruption. The Company is in a rapid growth sector that may or may not continue to grow in the future and therefore poses risks that may be different than other investments. Management regularly provides news and additional information believed to be true and accurate at the time of dissemination but has no requirement to modify, comment or change in the future should circumstance change or information prove to be inaccurate for any reason. Additionally, the Company makes every effort to comply with all applicable laws.
Contact:
WMX Group Holdings, Inc.
(WMXG:OTCBB)
Public Relations
info(at)wmxgroup(dot)com