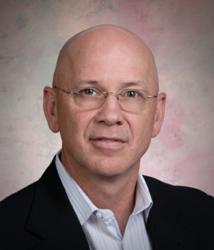 We are honored to have this caliber of people and leadership experience on our advisory board
Encinitas, CA (PRWEB) August 28, 2012
FreedomVoice Systems, one of the largest US providers of cloud-based VoIP phone systems, today announced the addition of four new advisory board members: Peter Engle, President and CEO of Joy Communications; Scott and Dennis Hobbs, President and Vice President of ComTech Systems, respectively; and Gary Gonzalez, President of TouchPoint Networks. FreedomVoice prides itself in having the best advisory board in the cloud-based business VoIP industry and is very excited to add new members with a fresh perspective and exciting ideas.
Peter Engle brings a lot of international business experience to the table, working for Sitel de Mexico where he managed a 1,200 employee customer service and sales organization with large corporate clients such as AT&T. He was also President of Sitel de Colombia, where he was responsible for customer service and sales, managing over 500 employees that provided support to Microsoft, Compaq and Banco Santander. Engle has also had substantial roles at the Faneuil Group, Nortel and was a Captain in the United States Army Intelligence where he managed over $50 million in sensitive communications equipment. Joy Communications is a telecommunications company specializing in managed services, including VoIP phone systems, hosted solutions, and IT services in South Florida.
Scott Hobbs has worked in the voice industry since 1979, first with AT&T for 7 years, and then by starting ComTech Systems with his brother Dennis in 1985. They offer phone and IT support along with VoIP phone systems. They are based in the Washington, DC area.
Gary Gonzalez has over 30 years of experience in the telecommunications industry. He began as a cable puller for Business Telecom and quickly moved up the ranks to Service Manager. His innate management skills and zest to learn from industry leaders eventually vaulted him to business partner and President. Gary shares ownership in the company with his business partner, Chuck Whiteley. Over the years, the company has grown to three offices located in Oregon that serve companies all over the Pacific Northwest and around the globe.
"We are honored to have this caliber of people and leadership experience on our advisory board," said Eric Thomas, CEO and Founder of FreedomVoice. "All of our members are very active and vocal in shaping us as a company and our product offerings. We call on their expertise on a regular basis and are thankful for their knowledge and loyalty."
All three organizations are premier members of Technology Assurance Group (TAG), an international organization of leading independently-owned unified communications companies. TAG provides its members with the competitive advantages necessary to achieve a dominant position in their marketplace. Members benefit from programs including strategic partnerships with communication solution providers, best business and management practices, and advanced sales training programs. FreedomVoice is a TAG strategic partner; with the majority of TAG members selling FreedomVoice's FreedomIQ hosted VoIP phone system to their clients.
About FreedomVoice
FreedomVoice Systems was founded in 1996 and today serves nearly 30,000 customers nationwide. It got its start providing virtual phone systems to small businesses and Fortune 500 companies alike. This service remains a key offering from FreedomVoice, including business-enhancing features such as 800 numbers, an auto attendant, call forwarding, and voicemail-to-text. FreedomVoice Systems launched the FreedomIQ hosted VoIP phone system product line in 2006 in response to overwhelming business demand for hosted VoIP phone service and has been leading the way ever since. All of FreedomVoice System's platform technology has been developed in-house to provide a unique, customizable, and flexible solution that works with any company's workflow. Based in Encinitas, CA, FreedomVoice is privately-held and remains profitable through strategic partnerships and the agility to develop new technologies at the head of the curve.
For more information, please visit the company's websites at http://www.FreedomVoice.com and http://www.FreedomIQ.com.
"FreedomVoice" and "FreedomIQ" are registered trademarks of FreedomVoice Systems.