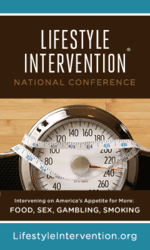 What an honor it is to be working with Rockers In Recovery to raise awareness about addiction and the wonders of recovery.
Los Angeles, CA (PRWEB) August 22, 2012
American Addiction Centers founder, personal transformation, behavioral health expert and author of Believable Hope, Michael Cartwright proudly announced today that the second annual Lifestyle Intervention Conference would be bringing the legendary all-star band Rockers In Recovery to Las Vegas for a very special appearance and performance.
The Rockers in Recovery Band is a super group led by legendary rock musicians Ricky Byrd, a 2012 Rock & Roll Hall of Fame Nominee and formerly of Joan Jett and the Blackhearts, Richie Supa from Aerosmith and Richie Sambora, Kasim Sulton from Todd Rundgren, and frequent appearances by Liberty DeVitto from the Billy Joel Band, Mark Stein from Vanilla Fudge, and Christine Ohlman from the SNL Band. Ricky Byrd and Richie Supa have agreed to appear and perform at the Lifestyle Intervention Conference as part of a special invitation-only event to raise awareness about the magic of recovery.
Michael Cartwright said, "What an honor it is to be working with Rockers In Recovery to raise awareness about addiction and the wonders of recovery. The Lifestyle Intervention Conference is committed to raising awareness about addiction; however, to be a part of an event this inspiring and working with some of the greatest musicians on the planet is both humbling and proof that amazing things happen in recovery."
The 2012 Lifestyle Intervention Conference unfolds at Las Vegas' Bellagio from October 1st–3rd and will offer extensive continuing education courses for Dietitians, Social Workers, Trainers, Psychologists and more. For more information visit http://www.lifestyleintervention.org or call 888.231.0911.
About The Lifestyle Intervention Conference
Michael Cartwright and Brad Lamm joined forces in 2011 to develop a new frontier for health, wellness and awareness. In less than a year, the Lifestyle Intervention Conference has become the premier event for the world's top health, wellness and addiction leaders. For 2012, Mr. Cartwright's company American Addiction Centers (parent company of FitRx, Greenhouse, A Better Tomorrow, and a growing number of top treatment providers across the country) has once again gathered the best minds in the world and the Lifestyle Intervention Conference is poised to shift consciousness to yet another level. Created with the intention of building a network of resources within the community of providers who serve those struggling with obesity, food addiction and now including a focus on process addictions, The Lifestyle Intervention Conference continues to be the most critical, industry-changing event to impact the health, fitness and wellness communities in decades.