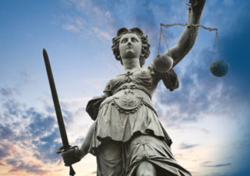 Those who suffered complications or loved ones of those who died are asked act now as we fight to hold the manufacturer, Fresenius, responsible...
(PRWEB) August 22, 2012
The recent Class I recall of the popular dialysis treatment GranuFlo Acid Concentrate & NaturaLyte, (FDA March 29th, 2012), has prompted the national medical injuries law firm McDonaldWorley.com, to begin reviewing injury lawsuit claims. According to the FDA the dialysis product may cause serious adverse side effects and patients may not have been properly warned of the risks prior to its use.
People who received dialysis treatment from 2009 on, that may have used GranuFlo or Naturalyte, are encouraged to contact the firm immediately if following treatment they experienced:

Stroke
Heart Attack
Arrhythmia
Cardiac Arrest
Death
People may be entitled to serious compensation as a result of a successful lawsuit, and are being asked to come forward to help the attorneys with the firm hold the manufacturer, Fresenius, responsible for possible negligence.
"This is a serious matter, and many people may have experienced serious health complications. If someone isn't sure if GranuFlo or NaturaLyte was used during their treatment, contact us," stated Donald S. Worley, lead attorney with the national law firm.
According to the FDA, Class I recalls are the most serious type issued, involving products that have a reasonable probability of causing death or serious health complications.
"If someone has questions, or concerns about their health, contact us. We will make every effort to help, to fight for justice and to hold those responsible accountable," added Mr. Worley.
About McDonald Worley P.C.:
Based in Houston, the firm accepts clients nationally. To take advantage of the attorney provided initial legal evaluation, visit now and provide the GranuFlo lawsuit details using the request form found at: http://www.mcdonaldworley.com/granuflow-lawsuit