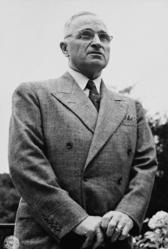 With politics being so very top-of-mind at the moment, there's never been a better time to sit back and analyze the history of fashion in the White House
San Francisco, CA (PRWEB) August 23, 2012
Ties-Necktie, a prominent online retailer of men's fashion accessories, today published an article series highlighting the best-dressed presidents of all time. The series, is a follow up to the site's recent worst dressed presidents list, and focuses on five different individuals, each of whom is considered to have brought a unique sense of fashion and style to the White House.
"With politics being so very top-of-mind at the moment, there's never been a better time to sit back and analyze the history of fashion in the White House," says Ties-Necktie.com founder Hendrik Pohl. "After all, you've got to look your very best if you expect to succeed in getting reelected, and there are plenty of examples of presidents who took this notion to heart. We wanted to highlight five of the best-dressed men to ever work in the Oval Office, and are more than confident in the choices we've made."
The article series covers a wide range of presidencies ranging from the 1920s to modern times. Calvin Coolidge is highlighted, for example, and is praised for his wide-lapels and penchant for accessorizing. John F. Kennedy makes the list, which should come as no surprise to anyone who follows fashion in politics. Finally, Barack Obama finds himself gaining a spot on the list of best-dress presidents of all time, and is singled-out for his expert approach to clean simplicity.
"We had to be very discerning regarding which presidents we chose to highlight," says Pohl. "After all, it's fair to say that well over half of the men who have ever taken office were quite well-dressed. We only had five spots on the list, however, so the choices we made had to be on-point. Regardless of how people feel about Barack Obama's presidency, it's difficult to argue with the fact that man is an exceptional dresser; we wanted to give this the credence that it deserves."
In addition to highlighting certain aspects of what makes each president a strong candidate for a "best-dressed" list, each article in the series includes a section entitled "Takeaways for the Modern Man," which is geared towards helping today's fashion-forward men incorporate elements of current and past presidential fashion into their own look.
"Many of our readers are extremely fashion-conscious, and are looking for ways to take their approach to style to the next level," says Pohl. "The 'Takeaways for the Modern Man' section is for them, and is a big part of the article series' we publish."