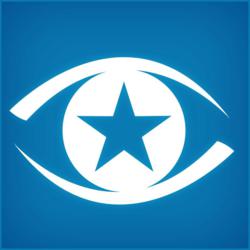 What we are really trying to do is bridge the gap between industry professionals, artists and their fans.
New York City, NY (PRWEB) August 23, 2012
Show America, the most anticipated social media talent website for artists, gives its users the opportunity to discover new media and entertainment by exploring Show America's growing database of talent. Once a fan decides to become a part of the Show America experience, fans gain access to many unique opportunities to connect with their favorite artists as they grow in their career. They can discover new artists and promote the ones they like by rating their work. Their customizable Newsfeed will keep them up to date on the latest trends and activities done by their Show America network -- fans or peers. "What we are really trying to do is bridge the gap between industry professionals, artists and their fans in a meaningful and enriching way," said Radyar Shirvanloo, COO of Show America.
Show America was also developed in a way that fans can even help their favorite artists and performers rise to fame by voting in competitions, becoming an active part of the process of discovering new artists. They will also have the chance to win valuable prizes as well as the opportunity to meet with the artists they have voted for.
Fans on Show America will also have access to their very own customizable Show Board where they can create different boards relating to their favorite artists and media topics in specific categories. Users can view, share, rate, and comment on media as well as build their Show Boards to display and organize all of their favorites, and then share their own Show Board with friends on other social media websites such as Facebook, Twitter, and Google+. And the more popular a fan's Show Board becomes, the more points the fan will earn in Show America's Fan Loyalty Program.
Show America will be working with Badgeville to implement a fan loyalty program that will benefit both artists and fans. "User experience is really important for us. Our goal is to always provide something valuable and fun to the artists and fans," said Michelle Thomas, Director of Business Development for ShowAmerica.com.
Show America's Fan Loyalty Program rewards fans for actively participating on the website. Fans will be able to earn points for engagement, whether it's for voting in a contest, getting their friends to join or simply critiquing someone's work. Their points will add up in their Gamification panel and they will be able to select valuable prizes or just earn prestige within the Show America community.
To find out more about how you can join Show America either as a fan or artist, like Show America on Facebook or follow them on Twitter in order to stay up to date with all the news of this innovative social media website for talent promotion.