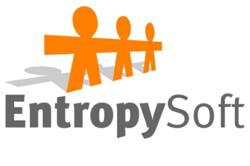 We are thrilled to be recognized by KMWorld as a groundbreaking information management tool for enterprises today
San Francisco, CA (PRWEB) August 22, 2012
EntropySoft, the content integration company, today announced that their Content Hub software was included in the 2012 list of Trend-Setting Products by KMWorld magazine. This software is included in the company's innovative line of product offerings that deliver a single point of access to all document repositories whether they are on-site or in the cloud.
The most complete content integration platform available, EntropySoft Content Connectors™ and Content Hub™ software deliver a single point of access to all document repositories whether they are on-site or in the cloud to reduce content fragmentation problems and improve content sharing and collaboration. The products federate all of an organizations content silos into one virtual repository making it easy to connect to, search and act on unstructured data like documents, email and videos. With flexible licensing options tailored to suit any requirements, immediate value can be gained with easy to deploy pre-built connectors, customizable content process templates and CMIS support to meet the demand for access to enterprise content through SharePoint, ECM systems, enterprise software applications or the cloud.
KMWorld's Trend-Setting Product awards began in 2003. This year, more than 700 products were assessed by a judging panel, which consists of editorial colleagues, analysts, system integrators, vendors themselves, line-of-business managers and users. All products selected demonstrate clearly identifiable technology breakthroughs that serve the vendors' full spectrum of constituencies, especially their customers.
"Each company whose product is listed helped to define and enhance a market critically important to our readership by listening to and working with customers. They all represent a commitment to both innovation and their customers," says Hugh McKellar, KMWorld's editor in chief.
"We are thrilled to be recognized by KMWorld as a groundbreaking information management tool for enterprises today," said Nicolas Maquaire, CEO of EntropySoft. "As the amount and variety of data continues to grow, our aim is to ease the way in which organizations access and organize data in all of its formats. This recognition reinforces that goal."
About KMWorld
KMWorld (http://www.kmworld.com) is the leading information provider serving the Knowledge Management systems market and covers the latest in Content, Document and Knowledge Management, informing more than 45,000 subscribers about the components and processes - and subsequent success stories - that together offer solutions for improving business performance. KMWorld is a publishing unit of Information Today, Inc. (http://www.infotoday.com)
About EntropySoft
EntropySoft is a content integration software company that connects people and applications to information. EntropySoft's specialized Connector and Content Hub technologies are used by large organizations and major software vendors alike to quickly and easily search and access information, and to simplify the integration of various enterprise applications with content management products. With quality products and easy integration in application areas including Enterprise Search, Business Process Management, e-discovery, Records Management, Collaboration, and Data Loss Prevention, global leaders including EMC Kazeon, Endeca, HP, IDS Scheer and Symantec have chosen EntropySoft.