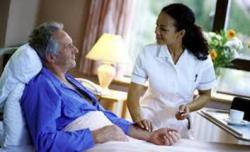 "It is a topic that needs to be discussed and extending that topic to cover additional days is necessary in order to keep our readers updated on their full options for retirement and proper assisted-living care."
(PRWEB) August 22, 2012
LivingSenior.com has been offering a theme of the week for several months. This theme of the week option has been very successful for the content management and social management aspects of the site. In recent weeks, however there have been several changes for seniors wishing to retire at home while still maintaining independence and proper health care. The content staff of LivingSenior would like to share these changes with their readers and in order to do this they have decided to extend their theme of the week through the end of the month.
James Connolly, marketing manager for LivingSenior.com recently spoke about the increased viewer numbers as well as the upcoming theme of the week changes. "The theme of the week was a good move for LivingSenior and enabled us to reach specific groups of our readers. We have received hundreds of questions that are currently sorting through these questions to feature on our YouTube question-and-answer session that will begin this week. We have had to put this off for several weeks due to the large amount of questions we are getting and the quality of the questions we are getting. In regards to the upcoming theme of the week, I feel that it is a topic that needs to be discussed and extending that topic to cover additional days is necessary in order to keep our readers updated on their full options for retirement and proper assisted-living care."
The concept behind this extension is to offer readers the chance to understand all their alternatives, especially the new winds that have just hit the market.
When this option was discussed with content manager Megan Coogle, she had the following to say. "There have been so many new options added for seniors it's unbelievable. At recent senior expos held across the country there have been new ideas, new concepts and even new construction ideas that allow seniors to remain at home. The best thing about these new ideas is that they are allowing seniors to, not only remain at home, but also receive the same care they would from normal in-home care. We want to make sure that our readers see that with these new concepts, living a full retirement with complete benefits of home health care is not only attainable it is also budget friendly."
LivingSenior.com is available through RSS feed subscription, on Facebook, or you may follow them on Twitter @LivingSenior.