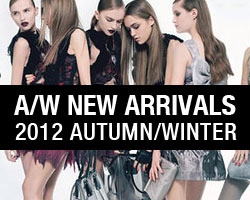 There are no ugly women in the world, but just have women who do not know how to dress up--Somebody
New York (PRWEB) August 30, 2012
"How to match? ""Which piece I should buy? " "How do I build a wardrobe?" Every day, Oasap customer service team will encounter a lot of consultations from Oasap fans. For the sake of their own beauty, the fashionistas exhausted all mental efforts to dress up but still not know where to begin. In order to answer these questions from enthusiastic fans, and also to help them find the way to build their own styles, Oasap fashion editors began to launch 100 fashion themes to introduce some fashion matching skills and help each fashionista to be a fashion queen.
As the saying goes, "There are no ugly women in the world, but just have women who do not know how to dress up". It will benefit you immensely by learning some matching skills. The figure can be covered up by matching skills no matter how bad it is; and it is necessary to be set off with nurture dress even if your beauty is innate.
"The column of Oasap Dress Me will launch 100 collections, and each collection contains three main parts, that is, brief introduction about the theme, the tips for the matching skills and the practical cases and pieces." Miss Mandy, Oasap fashion editor, introduced, "Superb dress up skills will highlight women's charming temperament, if you master all of the essence of the 100 themes, you will become the most beautiful and stylish fashionista!"
"The skill to match clothing properly and perfectly is a secret weapon for women to show their own style and charm", Miss Mandy understood a woman's needs more clearly than other persons after worked hard for many years in the apparel industry, and she did not forget to share her editing ideas, "Oasap Dress Me would like to explore all the secrets for all the styles with its fans, it is edited to be a sort of shopping list of or guide to the items that Oasap thinks every fashionista should have, but it is certainly not the end-all be-all; thus, Oasap will not define what are the essentials or what are the 'must-haves', because style is a deeply personal expression of who you are, and every time you dress, you are the asserting a part of yourself."
"In short, Oasap Dress Me will point out a way to match clothing, but self-editing is the key." Mandy concluded at last.
About http://www.oasap.com
OASAP is a global online store dedicated to high-street fashion by offering various kinds of women's apparel, bags, shoes, jewellery, accessories, beauty products, etc.
OASAP was founded in late 2011, however, has already grown to the leader of high fashion online store. We keep updating products at a high rate every day. Those products mentioned definitely belong to the latest fashion trend.