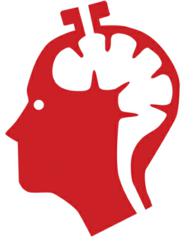 "Retirement Income Planning for Dummies" is the latest animated educational video aimed at retirees and their advisors.
Houston, TX (PRWEB) August 22, 2012
The Dummies film entails the benefits of not relying solely on Social Security to fund your retirement and suggests additional ways like 401k matching plans and fixed index annuities. The older dummy that has been through it all explains to the younger dummy the importance of tax deferral and establishing a retirement plan early for a secure and safe outcome regarding retirement savings and retirement income. The younger dummy, unfamiliar with retirement planning, expresses interest in learning more after hearing all of the benefits of saving early and creating a lifetime income stream to protect against the longevity risk of out living your money.
To see over 100 more videos from the Annuity Think Tank simply go to the dedicated TV channel that they created called Free Annuity TV or the Annuity Think Tank Annuity YouTube Channel. The Think Tank team is always looking for new video ideas and concepts to educate and entertain baby boomers and financial professionals. For any ideas or concepts that need to be covered, email us at info(at)annuitythinktank.com
About Annuity Think Tank
Annuity Think Tank is an independent educational, research, and retirement marketing group specializing in annuities and retirement income. Annuity Think Tanks vision is to be the first place financial professionals and consumers come to for innovative annuity solutions, unbiased annuity education, annuity research, and the most comprehensive annuity information on the web. Please visit the main site, AnnuityThinkTank.com to view the Think Tank Network of website and to learn more about annuities, basic to advanced annuity concepts, and annuity calculators and white papers.