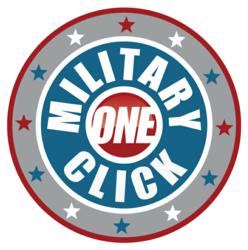 As Captain Cooper, Director of Joining Forces discussed with Jennifer Pilcher, CEO of MilitaryOneClick, these companies have reported, "Hiring Veterans is good for the bottom line."
Washington DC (PRWEB) August 22, 2012
The First Lady will make a major announcement today regarding veteran and military spouse employment issues during a visit to Naval Station Mayport, Jacksonville, Florida. According to The White House Joining Forces Director, Captain Brad Cooper, Mrs. Obama will announce that more than 2,000 businesses throughout America who participate in Joining Forces have hired or trained more than 125,000 veterans and military spouses this past year. This number met and exceeded the goal a year early with The Presidents challenge of hiring or training more than 100,000 veteran and spouses.
Mrs. Obama will also announce there has been a staggering 20 percent decrease in veteran unemployment compared to last year because of the combined effort of the federal, state and community working together. The number of unemployed veterans and military spouses went from over 975,000 down to 752,000. The First Lady will be sharing today that these 2000 companies have pledged their support to continue hiring over 250,000 during the next few years.
As Captain Cooper discussed with Jennifer Pilcher, CEO MilitaryOneClick.com, these companies have reported, "Hiring Veterans is good for the bottom line." Veterans and military spouses are finding jobs and careers in manufacturing, health care, technology, energy and so many more industries. In addition to Joining Forces, Mrs. Obama will also announce the Department of Defense Military Spouse Employment Partnership program works with over 140 organizations that have hired over 28,000 military spouses and have a commitment from their partners to hire 50,000 more in the next 3 years.
On the call with Pilcher, Ms. Cloud, discussed The Presidents' two new tax credits for business's who hire military along with the Department of Defense newly created credentialing program task force helps pave the way for veterans to find employment. Veteran entrepreneurs are also being encouraged to seek starting their own business through the help of the Veteran Administration and the Small Business Administration. Only 9% of all small business are owned by a veteran and with the Boots to Business training program, hopefully this number is also on the rise.
To view today's live streaming event of this announcement by The First Lady at Naval Station Mayport, Florida, please click on this link http://www.militaryoneclick.com