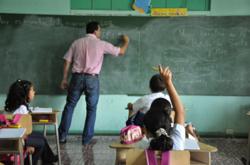 "Today thanks to Rally.org and the financial support of more than 1,000 people I'm following my dreams and attending Cornell University" - Alvaro Salas, Cornell University Student
San Francisco, CA (PRWEB) August 22, 2012
As students across the nation head back to school this week, children and their parents are turning to the Internet to prepare for the year ahead. In what is quickly becoming the new standard for back to school, students are turning to the Internet and online fundraising before facing another year of school costs: supplies, books, tuition and yes, even robotics. From raising funds to pay for basic school supplies to fundraising for Cornell University's tuition, these pursuits vary in scope and scale yet all tap into the ubiquitous power of networks and social giving. Four empowered individuals exemplify this practice:
Alvaro Salas, deeply affected by the gang related murder of his childhood friend, committed himself to improving the legal structures and public policies in Central America. Years later he was accepted to Cornell's Masters in Public Administration; yet he was unable to finance his tuition. Salas turned to Rally.org, an online fundraising platform, to pay for his masters degree. He shared his story, and in three short months, Alvaro raised over $100,000 to attend Cornell and move his family to Ithaca, New York. "Today thanks to Rally.org and the financial support of more than 1000 people I'm following my dreams and attending Cornell University," said Alvaro Salas
Meanwhile a teenager in Orangeburg, South Carolina, Derris Felder, did not want to ask his mother to bear the burden of paying for his school supplies. He too turned to Rally.org for $300. What started with a tweet from his mentor diffused social giving networks, and within a week Derris collected $110 more than had hoped.
The nation's future engineers naturally turned to cutting edge technology to fundraise online. Hailing from Omaha, Nebraska, the Mary Our Queen 6th-8th grade robotics team is determined to qualify for every competition from Nebraska to the Moon. Before the school year even kicks off, these students are raising money to buy materials that will enhance their skills and robotics learning.
In a heart-wrenching example of the power of online fundraising, Kellie's last wish was to go back to school shopping trip with her two sons - Christmas in August. This Campbell, California native shared her battle against terminal cancer with poise and humility - and people across the country responded. Tragically, Kellie passed away recently. Her family intends to take her sons back to school shopping with the money they raised online. To date Kellie's family is just $550 short of their $5,000 goal.
Whether fundraising to secure their future or celebrate one more day with their children, these seemingly disparate individuals are empowering themselves - and their networks - to transform their futures through platforms like Rally.org. They are the vanguard of a new movement where the marriage of storytelling and online fundraising make it easy to raise money for causes that matter.