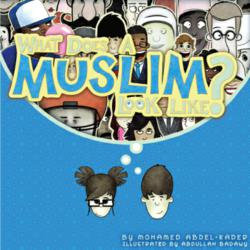 WASHINGTON, DC (PRWEB) August 22, 2012
Washington, D.C. area author Mohamed Abdel-Kader's first book What Does a Muslim Look Like? is inspired by his real life experience when a curious airport security guard questioned the origin of his name and his appearance – because he didn't fit the stereotype of what a Muslim "should look like".
What Does A Muslim Look Like? follows young Jack and Jane who learn that the new friends they made at school are Muslim. Their curiosity leads them to discover that Muslims come in all colors and hail from various backgrounds from around the world.
Beautifully illustrated and written with fun rhymes, this book is a necessary and positive lesson in diversity for children of all ages. The book is scheduled for release on August 21, 2012.
Twenty Stories Publishing is a full service publishing company dedicated to the promotion of young authors, artists, poets and photographers from all walks of life. Through an interactive publishing process, Twenty Stories Publishing enables young adults to share their ideas, experiences and creative expression with a global audience.
The book is available at http://www.whatdoesamuslimlooklike.com as well as Amazon.com, Barnes and Noble and a host of book stores across the country.
If you would like more information about Twenty Stories Publishing or to schedule an interview, please contact Larikus Scott at larikus(at)twentystories(dot)com or the author Mohamed Abdel-Kader directly at mohamed(at)whatdoesamuslimlooklike(dot)com.