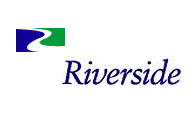 This acquisition complements G&H Wire perfectly in terms of products and strategy.
(PRWEB) August 22, 2012
The Riverside Company has acquired Orthodontic Design and Production (ODP), a manufacturer of orthodontic brackets, bands and buccal tubes. ODP will join Riverside platform G&H Wire Company, a manufacturer and supplier of orthodontic products for a worldwide customer base. Founded in 1992, ODP is based in Vista, California and will continue to operate its facility there.
ODP sells branded and private label products through more than 175 distributors throughout 62 countries. G&H manufactures a comprehensive suite of orthodontic force products including arch wires, springs and elastomerics, and offers all ancillary products an orthodontist may require.
"This acquisition complements G&H Wire perfectly in terms of products and strategy," said Riverside Partner Chris Jones. "It adds advanced capabilities in brackets, bands and tubes, which rounds out G&H's offering and makes it a reliable single source for our global customer base."
ODP's products require complex design and production processes, yielding high-quality products that perform well consistently. The company is also an industry innovator, developing new products to meet the demands of the growing global orthodontic market.
"We're thrilled with the high level of product quality, distribution capabilities, knowledge and talent that this deal brings to G&H Wire," said Jones. "ODP has an experienced management team that will add tremendous strength to the combined organization."
Working with Jones on the deal for Riverside were Vice President Martha Sciaraffo, Vice President Rob Langley, Associate Max Moehlmann, Operating Partner George Benson, Operating Executives Hayden Cotterill and Tom Snyder.
Joseph Ibrahim, Principal of Healthcare Origination, sourced the investment opportunity for Riverside. The acquisition was Riverside's 62nd healthcare acquisition, making it the firm's most active specialization.
Golub Capital and Maranon Capital provided financing for the transaction, Jones Day provided legal counsel on the transaction, and Deloitte provided accounting due diligence.
The Riverside Company (http://www.riversidecompany.com)
The Riverside Company is a global private equity firm focused on acquiring growing businesses valued at up to $200 million (€200 million in Europe). Since its founding in 1988, Riverside has invested in more than 290 transactions. The firm's international portfolio includes more than 75 companies, and it has more than $3 billion/€2.5 billion in assets under management.