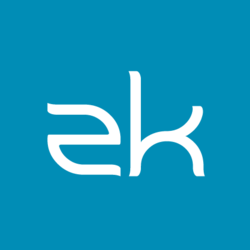 ZK is a highly productive open source Java framework for building amazing enterprise web and mobile applications.
London (PRWEB) August 23, 2012
Due to the large demand on theme and colour customization from the community, ZK Team has released an Alpha version of ZK Online Themer which makes creating themes for ZK applications as easy as a few clicks.
Previously, when applying a new look and feel for ZK components, developers need to go through various steps from designing new style component images, cropping those images following ZK theme rule to preparing several CSS files in order to create and apply a new theme. Now ZK Online Themer is able to help developers do all that in just a few clicks, download it and apply it to their ZK applications!
ZK Online Themer offers users the ability to test on the fly and see how colours would really look like in their application using the preview functionality which is quick and dynamic. Colours provided also covers pretty much any colour, user is able to create any colour they like varying from the basics to shadows and changing colour balance which really give users a lot of flexibility and choice of design readily at hand.
The technology behind ZK Themer is ZK 6, leveraging ZK's client-side programming; caching values of colorbox and sliders, using JavaScript to calculate new colour values and its data and combining HTML 5 and Canvas to achieve the preview effect. Upon applying, ZK will send the colour data back to the server for creating new component images and CSS and apply the produced CSS to the current ZK application.
For more information, visit the blog or try now at: http://experimental.zkoss.org/zkthemer/
About Potix
Potix Corporation develops and supports ZK, the leading Java based Ajax solution. Innovation is the most driving force behind the growing Potix. Potix delivered the first Ajax framework to support Java and Android phones, the first embeddable Ajax spreadsheet, and the first to synergize the power of pure Java, markup and scripting languages.
ZK has more than 1,500,000 downloads since its first release in late 2005. ZK is deployed by a large number of Fortune Global 500 companies, including Barclays, Societe Generale, Swiss RE, eBay, Roche, Deutsche Bank, Sony, Sun Microsystems, Audi, EMC and Toyota, providing them with the ability to rapidly create rich Ajax enterprise level applications.