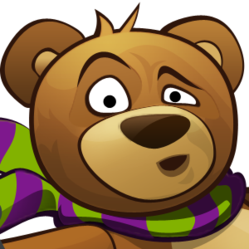 (PRWEB) August 22, 2012
A host of new games has been released since the beginning of August in the most popular categories – hidden object, time management, adventure, and strategy. These games are well-known for their captivating gameplay, crisp graphics, and enticing features. All games are absolutely safe and free from viruses.
In light of that, GamesPub Ltd is now seeking partnership with game studios and indie developers all over the world to establish mutually beneficial and promising relationships. This collaboration would be a positive opportunity to gain additional profit and reach a new audience of gamers.
GamesPub Ltd continues to make steps in this regard constantly releasing full high-quality games for free in order to provide gamers with a more exciting and wonderful experience. The company is also planning to launch its own widget and several useful things to provide players with complete information about the games and the company's latest news.
GamesPub Ltd. warmly welcomes all free online and downloadable game lovers to join it on social networks: Facebook, Twitter to discuss games, check out updates, and stay informed on fresh game releases.
About GamesPub Ltd:
GamesPub Ltd is a fast-developing publisher of free casual games. The company is specifically devoted to providing online and downloadable full version games for free and at the same time is open to collaboration with other game developers and publishers. Casual games on the company's website are notable for addicting gameplay, colorful graphics, and unique features. They are free and safe to play.