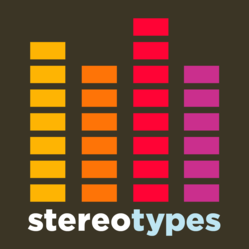 Now with Stereotypes, listening to music will be even more enjoyable because more of the songs you hear will remind you of someone you know.
New York, NY (PRWEB) August 23, 2012
Stereotypes, the social network that helps people stay connected through music, today opened up its new web application for public beta. Working across major music platforms such as iTunes, Last.fm, and Facebook Music Applications like Spotify, Songza and Rdio, Stereotypes has the unique capability of bringing people together around music regardless of where they listen to music today.
The new application (stereotypes.fm) helps people identify friends with similar taste so they can discover and share great music recommendations. Stereotypes also highlights music taste and personality similarities between people, helping them better understand their relationships through their taste in music.
People have always felt a close relationship between music and identity, and Stereotypes surfaces this relationship through a design collaboration with Cambridge University professor of Psychology and Stereotypes Adviser, Dr. Peter Jason Rentfrow. Stereotypes uses people's music preferences, imported from Last.fm and Facebook Music Applications to determine how closely someone's taste matches each of the four Stereotypes: The Independent Rocker, The Life of the Party, The Funloving Music Fan, and The Music Intellectual. Through associations with these empirically-developed Stereotypes, users can more easily understand each other's music taste and personality.
Dr. Rentfrow, Adviser to Stereotypes, said: "While surprising to many people, our research has shown that music taste can be described using just four categories. The research also shows that people who like music from those categories tend to show certain personality traits. Stereotypes represents those categories through 'The Stereotypes' whose names and characteristics capture the empirically established relationship between taste and personality."
Jason Keck, Stereotypes Founder and CEO said: "Having grown up in New Orleans, music has always held a special place in my life. It has an emotional power that helps people feel connected to friends even when they're not around. We have created a simplified representation of taste and a platform for sharing and discovery which helps people establish associations between the music they hear and the people they know. Now with Stereotypes, listening to music will be even more enjoyable because more of the songs people hear will remind them of someone they know."
Eric Bogs, CTO and Co-Founder said: "Sharing music and recommendations is broken—sharing music with my friends is broken, and getting recommendations from people whose taste I care about is broken. With all of our friends using different music services, we were frustrated with the lack of a great social platform to pull it all together. We built Stereotypes to work across all the major music platforms (iTunes, Spotify, Rdio, Songza, Last.fm), with friends and tastemakers from Facebook, Twitter or elsewhere. Stereotypes makes it easy to share and discover music from people with similar taste."
Key Features

Describe a person's taste as a mix of 4 "Stereotypes"
Find out what music people like most: genres, artists, and songs
Compare taste at several levels: genres, artists, and songs
Listen to recommendations from friends and people with similar taste
Find new people with very similar taste
Follow people to keep up-to-date with the music they love most
Share recommended songs with followers
Playlists: create, buy, open in Spotify and share with friends
Buy music on iTunes
In addition to integration with music services, Stereotypes works with both Facebook and Twitter to help users communicate with friends and followers about the music they love.
For questions, please contact jason(at)stereotypes(dot)fm
stereotypes.fm - http://facebook.com/Stereotypes.fm - @stereotypesfm