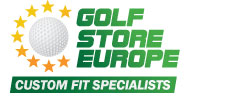 "Those serious about the sport will want to look at ways to improve their techniques and SLKZ aids allow them to work on all aspects of their game" - Golf Store Europe representative
(PRWEB UK) 22 August 2012
SKLZ is one of the world's leading suppliers of athletic training tools, offering equipment specially designed for high-intensity performance training across a wide range of sports. The company manufactures a broad collection of affordable golf training aids, including the ever-popular SLKZ power wedge, which allows the player to develop his or her weight transfer technique and improve their contact with the ball in the comfort of their own home.
Golf Store Europe is now proud to stock many of the developer's products at incredibly competitive prices.
The Smash Bag, currently available for just £13.99, allows the player to improve the overall quality and accuracy of their impact, while SLKZ's Practice Pod acts as a lightweight and portable alignment guide that trains the golfer to address and eliminate their swing faults.
A representative from Golf Store Europe is delighted with the new products and believes they are a valuable addition to the collection of any amateur golfer.
"Those serious about the sport will want to look at ways to improve their techniques and SLKZ aids allow them to work on all aspects of their game both on and off the field," he says.
Many of the SLKZ training aids available from GolfStoreEurope.com are currently retailing at discounted prices. The company encourages consumers to visit the site for more information.
GolfStoreEurope is Europe's leading provider of specialist golf equipment. Based in Ireland and boasting stores up and down the country, the retailer also gives customers the opportunity to order an array of top golf accessories on the web – head over to golfstoreeurope.com and check out the ever-expanding range of products now available at the click of a button. The staff at the company emanate a clear passion for the sport and so are able to cater for both amateur and professional golfers alike.