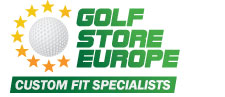 The golfer is tipped for big successes in the years to come.
(PRWEB UK) 23 August 2012
As a company dedicated to closely following the careers of professional golfers, Golf Store Europe predicts that up-and-coming American golfer Scott Stallings will be one to watch next season after two victories on this year's PGA Tour.
Born in the US in March 1985, Stallings was once a member of the eGolf Tour back in 2009 yet now has two major wins under his belt from the True South Classic and Greenbrier Classic PGA tournaments in July this year. During his rookie season in 2011 he impressed the rest of his class by finishing third at the Transitions Championship and he has earned high praise from fellow competitor Billy Horschel, who has noted that Stallings has a habit of 'making putts at the right time'.
A representative from GolfStoreEurope believes that Stalling's career is flourishing and, despite recent back and rib injuries, the golfer is tipped for big successes in the years to come.
"It's great to see such a talented player bounce back from a number of setbacks to become a force to be reckoned with in upcoming events," he says.
"Scott's 2013 campaign should be interesting to follow and we can't wait to see what's in store for the American now he's back on top form."
GolfStoreEurope is Europe's leading provider of specialist golf equipment. Based in Ireland and boasting stores up and down the country, the retailer also gives customers the opportunity to order an array of top golf accessories on the web – head over to golfstoreeurope.com and check out the ever-expanding range of products now available at the click of a button. The staff at the company emanate a clear passion for the sport and so are able to cater for both amateur and professional golfers alike.