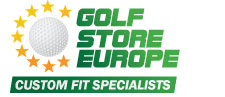 "The packages allow amateurs to get used to each club and gain confidence executing a wide variety of shots" - Golf Store Europe representative
(PRWEB UK) 24 August 2012
Many of the traditional packages from renowned brand Ben Sayers also include heavy-duty cart and stand bags and crucial accessories such as dividers, which protect and separate the clubs as they are transported.
A representative from Golf Store Europe recommends that budding golfers invest in a proper beginners' set if they are to set themselves up with the best chance of success from their very first swing.
"Those new to the game will benefit from playing with equipment that's a little more forgiving. Ben Sayers is one of the best manufacturers of beginners golf sets in the industry and its products perfectly meet the needs of the inexperienced golfer," he says. "The packages allow amateurs to get used to each club and gain confidence executing a wide variety of shots. Best of all, these sets can be picked up for a relatively low prices in comparison to professional equipment yet still deliver the quality and durability you'd expect from such a high-profile brand."
Customers can browse a range of Ben Sayers beginners' golf sets online at GolfStoreEurope.com, many of which are currently retailing for less than the recommended retail price.
GolfStoreEurope is Europe's leading provider of specialist golf equipment. Based in Ireland and boasting stores up and down the country, the retailer also gives customers the opportunity to order an array of top golf accessories on the web – head over to golfstoreeurope.com and check out the ever-expanding range of products now available at the click of a button. The staff at the company emanate a clear passion for the sport and so are able to cater for both amateur and professional golfers alike.