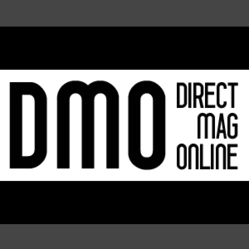 Direct Magazine Online braves the competitive digital media environment and launches the beta version of its website early this week.
(PRWEB) August 24, 2012
Direct Magazine Online braves the competitive digital media environment and launches the beta version of its website early this week. The internet news portal's tag line "Our News is Direct to The Point Online" gives emphasis to its purpose of providing on-point and up-to-date coverage of world news and current affairs.
The online news resource seeks to target all markets, addressing the readers' growing need for fresh reports on a variety of issues on a daily basis. Direct Magazine Online boasts a competitive team, informative and insightful articles, and social media integrations, making sure they reach their readers anytime, anywhere online.
Straightforward Team
Direct Magazine Online takes pride in their team of informative and illuminating contributors coming from different cultures, backgrounds, and professions. The diversity that their group has allows the website to deliver news about a wide range of topics and interests. Direct Magazine's writers, however, insists that their passion for what they are doing is what makes the website so special.
"Anyone can write about gadgets. But when a writer is really passionate about what he's doing - it shows. That's the difference that we want for our website," explains Erik Servais, contributor for technology news."We not only seek to spread the news on relevant issues. We put our two cents as writers to open the ground for discussion and raise a deeper level of awareness about the topic covered," added Selena Briles, a writer for the health and science section.
Direct-to-the-point Reporting
"There is so much talk on the internet these days," muses Noreen Tarlton, who writes for the opinion section. "We want to stand out by making our content precise, concise, and on-point," adds Servais. Direct Magazine Online's news items are a little less than 300 words. The tone is factual yet casual, and sometime features a few witticisms which the contributors came up with themselves. The website's articles are light and highly readable but are packed with relevant information and opinions from the writer.
The contributors also take pride in their years of journalistic writing experience as well as their knowledge of different types of readers. "I've been writing since college," says Briles. "Most of us have journalistic writing experience, so we're not just about creating content. We're concerned about the facts, the relevancy, and the reporting. Timing is also important to us that's why we always stay up to date with the events happening around the world," she adds.
Social Media Optimized
Direct Magazine Online may still be on its beta version, but it is already integrated with the social networking websites like Facebook, Google+, and Twitter. "We're really excited about it," says Servais, who also has a hand in managing the website's social media accounts. As a social media addict himself, he looks forward to keeping up with the current events with their readers coming from different parts of the globe.
"The social media networks allow the readers to take an active part in sharing information and getting more information to broaden the coverage. As we mention, we want to be a venue for discussion and interaction among people," the tech writer says. Direct Magazine Online is already live and has started dishing out news on business, technology, health, and online media.
About Direct Magazine Online
Direct Magazine Online is the latest online resource for new and current affairs from different parts of the globe. The website boasts its top-notch team of contributors and on-point and up-to-date coverage of topics including, business, health, and technology. Visit the website at http://www.directmagonline.com/.