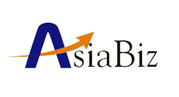 What's great is that there is substantial structural support for researchers to bring their ideas to fruition. Programs such as the PIC Scheme, along with solid infrastructure and a growing pool researchers and incubators, facilitate R&D efforts.
Singapore (PRWEB) August 22, 2012
The Agency for Science, Technology and Research (A*STAR), has recently held TechFest 2012, a two-day flagship event of the Institute for Infocomm Research (I2R, pronounced as I-Square-R). The event showcased 26 of the latest inventions by Singapore-based researchers in large-scale data analytics and next-generation entertainment technologies.
Technologies showcased by the Institute were design to add value to customers and businesses, covering the areas of smart energy & communications, business analytics, multimedia & entertainment, mobile and medical solutions.
Some notable inventions include:

Real-time healthcare monitoring for stress management, depression treatment and sleep disorder therapy;
A taxi trajectory data mining and visualization technology that updates users via mobile devices about the number of available taxis;
A crowd sensing technology for activity at popular locations and public places;
An intelligent data-driven insights generator (IDIG) which allow users to effectively identify and make valid correlations in an intuitive manner; and
The smart plug, an intelligent power plug designed to measure real-time power consumption and control the power supply to home appliances, thereby allowing users to opt for the cheapest option.
Analysis by Asiabiz shows that the TechFest 2012 builds on Singapore's already esteemed reputation as a leading innovation hub in Asia. In early July this year, the republic received a nod from INSEAD's fifth Global Innovation Index (GII), which ranked it as an innovation leader in Asia, and the third worldwide for the 2nd consecutive year.
Nonetheless, the Index also highlighted areas for improvement, particularly in bridging the gap between ideation and production. Providing his thoughts, Mr. James Nuben, Head of Taxation at Asiabiz Services, a Singapore company formation specialist, said, "The creative output showcased at TechFest 2012 not only demonstrates that Singapore is making strides with regards to this issue, but that the country's researchers have the potential to contribute to the betterment of lives of the larger global community."
"What's great is that there is substantial structural support for researchers to bring their ideas to fruition. Programs such as the Productivity and Innovation Credit(PIC) Scheme, along with an attractive Singapore corporate tax framework, solid infrastructure, and a growing pool researchers and incubators, seed funding programs facilitate R&D as well as Singapore trademark registration efforts. In turn, these efforts collectively contribute to Singapore's reputation as a colorful and vibrant research ecosystem," added Mr. Nuben.
ABOUT ASIABIZ SERVICES
Asiabiz Services is a Singapore-based consultancy that offers business solutions for both local and foreign professionals, investors and entrepreneurs. Our areas of expertise include Singapore company registration, incorporation, offshore company setup, accounting, taxation and other related corporate services. Asiabiz Services also provides Singapore work visa and immigration services for foreign professionals wishing to relocate to Singapore.
120 Telok Ayer Street, Singapore 068589
Phone: +65 6303 4614
http://www.asiabizservices.com