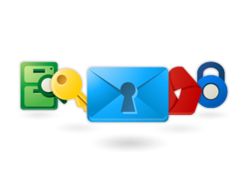 We aren't requiring anyone to use Apps or Gmail, customers are welcome to continue using the email security features (for the same price) with their on-premise email systems such as Exchange or Lotus Notes
UK - (PRWEB UK) 23 August 2012
London: Google acquired Postini, a market leader in on-demand communications security and compliance solutions in 2007 for $625 million. Postini's services, which has accumulated over 26 million users, includes - message security, archiving, encryption, and policy enforcement and can be used to protect a company's email, instant messaging, and other web-based communications. The internet giant's intentions were always to streamline Postini's security and corporate compliance technology to its enterprise services, now commonly known as the Google Apps platform.
Google have been working on integrating Postini with the Apps platform for nearly two years, developing and realizing numerous Postini features directly in Google Apps (Apps users are provided with Postini as part of the package). These additional features can be found via its recent blog featuring the Postini transition.
The Postini transition to Apps, beginning in 2013 will provide users with similar email security, protection and archiving, but through the more robust Apps service. The transition will occur over the course of 2013, with customers receiving information about their transition process at least 60 days before their migration is scheduled for renewal. Google PR commented, "We aren't requiring anyone to use Apps or Gmail. So even after the transition customers are welcome to continue using the email security features (for the same price) with their on-premise email systems such as Exchange or Lotus Notes". Although some critics have labeled this move 'killing off Postini' Google view the transition in a different light: a representative from PR went on to say, "Our goal is to make sure each customer makes a smooth transition from Postini to the Apps infrastructure, which offers similar functionality on a more scalable, reliable and user-friendly platform. So, saying we're killing a service isn't quite accurate. It's more that we are consolidating the service onto the Apps infrastructure, where we'll continue offering similar features for the same price."
Google's commitment to innovation will provide a continuous stream of new features to enable Apps administrators to work more efficiently. Features such as the recent 'manage routing' update will make it easier for groups like sales, support ad operations to use generic email address such as sales@ or support@. Google Apps will now have the capability to define routing rules to get these messages to their proper destinations.
The Postini help center provides an in-depth account of the transition, with full details of new product offerings and the intrinsic benefits to each user. As a customer what are you expected to do? Nothing yet. Continue working as you are and Google will contact you at least 60 days before your renewal date to provide you with the information you need to make an informed decision regarding your security strategy.
AppsCare, Google Enterprise Premier Partner is on hand for more information – see the links below to get in touch or follow us on Twitter to access information straight from Google.
AppsCare®, powered by Netpremacy is a world leader in cloud services provisions, supporting over 2500 customers in 33 countries. AppsCare® comprise 10+ years' experience deploying technical solutions for organisations of all sizes and geographies utilising their GStall delivery methodology and AppsCare® support programmes. To subscribe to its fortnightly newsletter click here.
Follow @AppsCare | Follow @Netpremacy