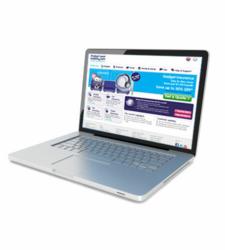 (PRWEB UK) 25 August 2012
Millions of new students will be heading off to University this coming September and they will need a computer for everything from completing coursework (obviously) to catching up on the latest YouTube viral sensations. Specialist gadget insurer Protect your bubble takes a look at the best laptops for different situations, and perhaps more importantly, different budgets.
Once the ideal computer has been selected, it's really important to make sure it's protected in case something should go wrong. Whether that's theft, accidental damage, or breakdown, Protect Your Bubble can provide specialist laptop insurance for perfect piece of mind.
Best do-everything laptop - Toshiba Satellite P875-102
Price: £1,100
This offers a good all-round performance, with a large screen to basically act as a desktop replacement. Its 17 inch screen is great for viewing everything from documents to watching videos on YouTube, and it even has a built-in Blu-Ray player for catching up on HD films.
The laptop contains a 750GB hard disk drive, which should be more than enough to store plenty of coursework... as well as photos and videos from nights out.
Not only that but it also has a powerful quad-core i7 processor and has a huge 16GB RAM with an Nvidia graphics card, making it ideal for the odd game or two.
Topping off the package are Harman Kardon speakers making listening to all the latest tunes a pleasure when away from your stereo.
Best budget laptop - Acer Aspire 5750
Price: £320
The Acer Aspire 5750 houses a Core i7 processor, with 4GB of RAM, which should be more than enough power for everyday tasks, such as watching online videos and playing the odd game.
With a 15.6 inch screen and weighing in at just over 2.5kg, this Acer machine is light enough and small enough to carry around from home to student digs.
Best ultra-portable laptop - Asus Zenbook UX21
Price: £750
Need something ultra portable and ideal for taking to every lecture? The Asus Zenbook UX21 could fit the bill nicely. Super thin and super light, this laptop is made from a single piece of aluminium and features an 11 inch screen for ultra-svelte properties.
It still packs a pretty good punch though, with an Intel Core i5 low voltage 1.6GHz processor and a 128GB hard drive (which should be plenty of room for course notes and pictures of nights out).
Best laptop for visual courses- HP Envy 17
Price: £1,000
This laptop offers superb visuals, great if studying graphics, film production or photography. It has plenty of storage, good graphics power and a fantastic screen.
The HP Envy 17 features a large, 17.3 inch screen which is nice and bright. It's LED backlit which makes it great for looking at photos or full HD videos.
Not only that, but internally it's also packing some great specs such as an Intel Core i7 processor, 8GB RAM and an AMD Radeon HD XT graphics card. This is particularly useful for doing memory intensive tasks, such as photo or video editing.
Photographs and videos can take up a lot of space, but that's no worry as the HP Envy 17 comes with a 1.5TB hard drive, and it also comes pre-loaded with Adobe Photoshop Elements 9 and Adobe Premier Elements 9 to help get you started.
Best mid-range laptop - Lenovo Z570
Price: £500
A good compromise between affordability and power, the Lenovo Z570 comes with a 15.6 inch screen which has a Super-TFT coating for better colour reproduction.
An Intel Core i5 CPU is joined by a dedicated graphics cards and 7GB of RAM.
There's 750GB of storage space for all your coursework, photos and videos as well as a built-in SD card slot for directly accessing your digital camera photos.
Whatever laptop you buy, or decide to add to an early Christmas list, remember to get a quote for insurance. For a great value and instant quote visit Protect your bubble.
About Protect your bubble
Backed by a Fortune 500 company, Protect your bubble is the UK's largest specialist gadget insurer that also offers a wide range of gadget insurance products, Laptop insurance, Smartphone insurance, iPad insurance, tablet insurance and camera insurance; all cheap affordable prices.
Related Links:
Gadget Insurance - uk.protectyourbubble.com/gadget-insurance/
Laptop Insurance - uk.protectyourbubble.com/li-laptop-insurance.html
Tablet Insurance - uk.protectyourbubble.com/tablet-insurance.html
Find Us On:
Facebook: facebook.com/ProtectYourBubble
Twitter: twitter.com/protectyrbubble
YouTube: youtube.com/user/protectyourbubble