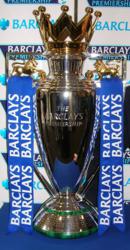 London, UK (PRWEB) August 24, 2012
While sport has hardly been in a short supply this summer, with Euro 2012 and the Olympics being hugely successful, football fans all over the UK breathed a sigh of relief as the new season finally kicked off. The opening weekend saw missed penalties, stunning goals and the usual collection of weird and wonderful haircuts. For many fans it also meant the start of a long season on the road or traveling by rail to away games. Unless that is of course they choose to fly like one group of fans from London did this weekend.
The longest journey of the weekend by far was that of Arsenal fans traveling to Sunderland for a disappointing 0-0 draw. Most fans traveling by road would have had "enjoyed" a journey of 270+ miles and a round trip time of around 11-12 hours. However there are much quicker and easier ways of reaching the northeast from London. One group of Gunners fans chartered a King Air 200 Turbo Prop with Private Jet Central and made the journey to Newcastle Airport in a little less than one hour. They were then just a short taxi ride from the Stadium of Light and an unfortunately poor start to the season.
The fans with the longest journeys ahead of them this year are undoubtedly those from Southampton. They are set to clock up more than 6,000 miles traveling to league and cup games this season. Newcastle and Sunderland are not that far behind while Stoke City fans have the shortest distance to travel at just over 1,500 miles per season. Fans of Norwich and Swansea will also be spending quite a bit of time on the road this year and face a round trip of around 12 hours when they play each other.
Private Jet Central can help football fans from all parts of the country follow their favourite team in style this year. They are currently offering a number of packages and deals for supporters groups and fan clubs that are both economical and guaranteed to save on the time and stress of travel. Flights can be arranged from airports and airfields all over the UK and virtually all Premiership grounds have an airfield within 10 miles that can be used by Private Jet Central's fleet of jets. Group bookings can be arranged for parties of up to twenty fans at surprisingly economical rates.
Pleasure and business users who wish to fly private jet from Dubai to Maldives and hundreds of other locations can visit the Private Jet Central website. Flights to London and hundreds of destinations around Europe and the rest of the world can be booked quickly and easily through the website.
About Private Jet Central
Private Jet Central is a global jet charter company with offices in the United Kingdom, United States and the Middle East. Founded in 2001 they offer a range of jet charter services to business and pleasure users in the UK and Europe. With over 10 years' experience in the jet charter industry they are ideally placed to meet their client's requirements. More information on the full range of services offered by Private Jet Central is available from their website at http://www.privatejetcentral.com/ and also by contacting any of their offices by phone or via e-mail.