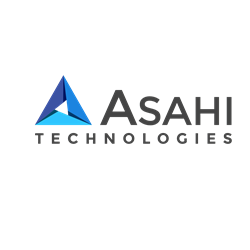 Where other frameworks are indulgent in intricate coding requirements, Ruby on Rails is designed to keep complicated issues things simple
(PRWEB) August 23, 2012
Many companies around the world are now placing importance on cost-effective and accelerated development of applications, but can also deliver quality software products. With many success stories related to Ruby on Rails, businesses have also realized its efficiency in developing enterprise web applications. And to help enterprises access Ruby on Rails web solutions at an affordable cost, Asahi Technologies a Custom Software Solutions NY has launched its full-fledged ROR enterprise web application solutions.
Custom programming experts also advocate Ruby on Rails Development NY to cater for enterprise application development. The rails framework provides incredible flexibility for the mainstream enterprise technology, which can provide a rapid feedback loop which is inbuilt that can save time and money. In addition to that, the framework also features scaffolding option which enables developers create immediate prototypes for clients. But the striking aspect of the rails framework remains its architecture, which provides complete integration with modular web server interface and support for rails engine.
"Where other frameworks are indulgent in intricate coding requirements, Ruby on Rails is designed to keep complicated issues things simple" said Vinod Subbaiah, CEO of Asahi Technologies. "At Asahi Technologies, we provide full-fledged enterprise solutions with Ruby on rails framework with accelerated development and cost-effective options, enterprises can get the best technology solutions at an affordable cost".
To help online businesses know more about Ruby on Rails development, Asahi Technologies also provides a free consultation to help them understand their ROR options. They can send in their queries with regards to Ruby on Rails application development solutions and other related web services.
About Asahi Technologies
Asahi Technologies is a New York based web design and development firm that provides software consulting and Web solutions to small and medium level businesses all across North America. Asahi Technologies specializes in responsive design, cloud computing, online marketing, Android Application Development NY and open source technologies. Under the leadership of Mr. Vinod Subbaiah, who himself started his career as a software programmer, Asahi Technologies' team comprises of experienced software professionals having extensive knowledge of technology with B2C and B2B operations. The firm's headquarters is located in New York City, NY.