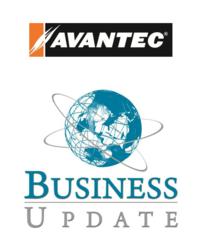 Des Plaines, IL (PRWEB) August 23, 2012
Avantec announced today that they would be featured in an upcoming episode of Business Update: Food Service in America.
Avantec makes more than just ovens: they create cutting edge pizza-making technology. With ovens in some of the most famous pizzerias in the world, Avantec provides food service professionals with an unparalleled level of quality and control. Now, Avantec is applying their one-of-a-kind oven technology like never before.
In this segment, Business Update viewers nationwide will be treated to an in-depth look at a different side of pizza: the one the general public doesn't usually see. While many may take a quick glance when picking up dinner for pizza night, most will be truly surprised to learn the amazing level of precision that goes into making a great pie.
"We were very excited to be approached by Business Update and to have the opportunity to introduce to a wider audience our patented technology and its measurable improvements in terms of baking performance, production and flexibility," said Dave Goble, President of Avantec. "We offer food service operations the chance to innovate and experiment with their menus in a unique and exciting way that can enhance the business platform of any new or existing establishment."
This particular episode will delve deeper into the food service industry than ever before. Highlighting both time-honored traditions and groundbreaking technologies, Business Update: Food Service in America, is sure to please every palate.
"Learning about Avantec was a treat, to say the least," said Charles Cowan, producer for the series. "An Avantec oven is now a must-have for any food service operation that values flexibility."
About Business Update:
Business Update is a corporate-America type series covering the world of business, finance and technology. From Main Street to Wall Street, our award-winning producers take an in-depth look into some of the hottest topics and current trends impacting our society.
About Avantec Ovens:
Avantec Ovens has been building innovative commercial foodservice equipment for over 10 years. From the beginning, their goal has been to build a sustainable product that provides advantages for the operator through increased capacity and flexibility with a smaller footprint and lower energy consumption, while focusing on unique designs and patented technology to enhance foodservice baking platforms.
For more information on Avantec Ovens, visit: http://www.avantecovens.com or call 1-800-322-4374.