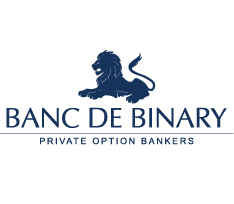 Despite the greater ease and accessibility, returns are still high.
(PRWEB) August 24, 2012
A senior analyst at the leading binary options firm, Banc De Binary, is the latest expert to argue for binary options trading over forex. The topic has been hotly debated recently amid the introduction of new regulations in Europe which are already improving perceptions of the binary options industry.
Financial analyst Mike Roberts has been won over to binary options trading since joining the World Finance 100 company, despite the fact that he previously worked in forex for several years.
Roberts' public statement will come as sweet news to Banc De Binary's CEO Oren Laurent who has long advocated for the potential and future of the industry. Currently over a third of the firm's customers have past experience in forex, and this figure is ever increasing.
The analyst encourages all forex traders to contact Banc De Binary 24/7 to learn more. Potential investors should be assured that despite the greater ease and accessibility, returns are still high, at around 80% profit per trade.
Here Roberts shares the three key advantages that binary options have and why they make total financial sense:
1. Stability
"Traders have far greater control and stability with binary options, because payouts are set in advance. In the current economic climate, the complex variables and high risks associated with forex trading make it an inadvisable investment. With binary options, there are no spreads or commissions, no need for stop losses, and it is impossible to lose more than the investment amount in riskier leverage positions."
2. Assets
"Binary options traders are not limited to just currency pairs. They trade commodities, stocks and indices as well. This greater flexibility is hugely advantageous if the forex markets are volatile. Plus, traders can benefit from the interconnecting relationship between different types of assets."
3. Simplicity
"Traders simply have to determine whether an asset will increase or decrease in value. Forex traders in particular find that the strategic similarities make it a very natural switch. They already understand what influences the markets and how to analyze financial trends. Their experience in more complex market conditions means that many find it simple to profit on the binary options platform."
Those interested can see for themselves the binary options platform and its profitability by clicking here.