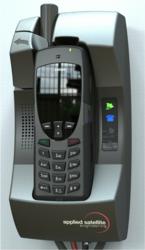 The dock swap program is a direct result of collaborative thinking. Jeff McFarland, CEO of ASE.
Portsmouth, NH and Scottsdale, AZ (PRWEB) August 31, 2012
GlobaFone, a leading satellite communications service provider, and Applied Satellite Engineering, manufacturer of award-winning Iridium fixed-site phones and docking stations announced today that they will offer a unique rebate and trade-in program for clients that upgrade ASE's Iridium docking stations. Under the program, clients will acquire the 075 dock at a significant discount when they exchange their 9505A docking stations.
"The dock swap program is a direct result of collaborative thinking,' said Jeff McFarland, CEO of ASE. 'We're pleased to be working with GlobaFone to coordinate this opportunity."
"This program is simple," said GlobaFone CEO Lou Altman, "clients will save hundreds of dollars when they buy the ASE 075 dock and send us their 9505A dock. We can also upgrade their phones; it really is a simple program."
The ASE-DK075 docking station offers great functionality and GlobaFone is offering two rebates; clients may upgrade their dock only or their dock and phone. These two programs offer clients the chance to expand the functionality of their current Iridium satellite communications, while seeing significant cost savings.
###
ABOUT APPLIED SATELLITE ENGINEERING
Applied Satellite Engineering, Inc., is recognized worldwide as a pioneer and pacesetter in the design and manufacture of advanced satellite communication equipment. As an Iridium value-added manufacturer, ASE is widely hailed for its integrity, innovation, quality workmanship and unsurpassed service and support
ABOUT GLOBAFONE:
GlobaFone of Portsmouth, NH is an award-winning provider of global wireless phones to Federal, State and Local Governments, as well as corporate clients. GlobaFone's solutions include cellular service for lease with roaming in over 200 countries as well as local cellular service in numerous locations and five brands of satellite communications. They provide their services to clients across the US as well as internationally.