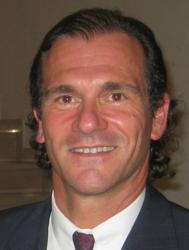 Boston, MA (PRWEB) August 23, 2012
Dr.Daniel Delvecchio is a board certified plastic surgeon in Boston, Massachusetts with a private cosmetic surgery practice on Newbury St. in the heart of Boston's Back Bay. His practice, Back Bay Plastic Surgery, is Dr. Daniel Delvecchio's boutique cosmetic surgery concept which he illustrates through the exceptional care that he provides to each and every one of his patients.
Dr .Delvecchio's keynote address will be during "The Art and Science Behind Fat Grafting" module on Thursday August 23. With book chapters, international and national exposure, Dr. Delvecchio holds one of the largest experiences in the world in the field of Large Volume Fat Grafting to the breast and buttock. The technique of Fat Grafting to the breast is a relatively a new procedure, one that yields natural, long term results of breast augmentation and buttock augmentation through a very minimally-invasive route. It is a very appealing procedure to patients who wish to have a significant increase in breast or buttock size without the use of an artificial implant.
In Santa Fe, Dr. Delvecchio will be lecturing on the following topics:

External Expansion and Lipoaugmentation
Unadulterated Fat vs. Cell Enhancing Technology: The Truth
External Expansion and Lipofilling for Breast Augmentation
Buttock Fat Injections
Dr. Delvecchio has established himself in Boston as one of the leading cosmetic surgeons. With his extensive work before building his own practice he has put in the time and effort to learn what makes a great surgeon. Dr. Del Vecchio has also been involved in the training of surgical residents at Tufts New England Medical Center, where he was an Assistant Professor of Surgery, and at Harvard's Massachusetts General Hospital where he is currently a member of the consulting staff in the Division of Plastic Surgery.
For further information please contact Bruna Netto (617)262-8528.