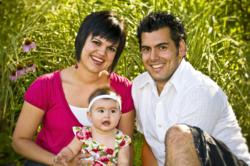 Wholesalers have increased their garden stock to make the most of the good weather sales.
(PRWEB UK) 30 August 2012
UK weather has been unpredictable throughout 2012. The beginning of the year brought with it a hosepipe ban due to a dry winter, and through the spring there were weeks of heavy rainfall when the weather should have been warming up, as heavily reported by weather broadcasters at the time.
ExactWeather.com has produced a long range weather forecast that shows the current sunny weather that the UK has been experiencing is set to continue into early September. This is good news as 2012 has been wetter and colder than most recent years and good weather will benefit both businesses and consumers.
Bonnington Plastics Ltd, UK based wholesalers, have predicted that alongside this good weather there will be a rise in the sales of garden products as people spend more time outside. To cater to the predicted sales the company have increased their stock levels of garden products.
Since 2007 the garden product market has grown from £3 billion to £4 billion in 2012. This is predicted by MTW Research to rise to £5 billion by 2013, showing that businesses operating within the market can continue to comfortably grow, and shouldn't have sales affected by the Double Dip Recession.
The Economy News also reported today that according to RBS the pound euro exchange rate is forecast to experience further gains. This will benefit businesses in the UK, particularly those trading in areas such as the garden product market, as the economy recovers.
A spokesman from Bonnington Plastics Ltd added, "Garden products sell well when the weather is hot and sunny because people are outside enjoying and maintaining it. This means that they are more likely to purchase garden tools and other equipment as they'll need them straight away. By increasing our stock levels of garden products just before a good spell of weather, we ensure that the retailers we supply to have the stock to offer to the end customer when the demand for it is at its highest."
Bonnington Plastics Ltd is a UK wholesaler, and one of the largest importers and manufacturers of plastic products in the country. They have a wide range of goods that are supplied in many markets, including garden equipment. Retailers can find everything from trowels to trampolines in the ranges of stock that have been brought in especially for this time of year.